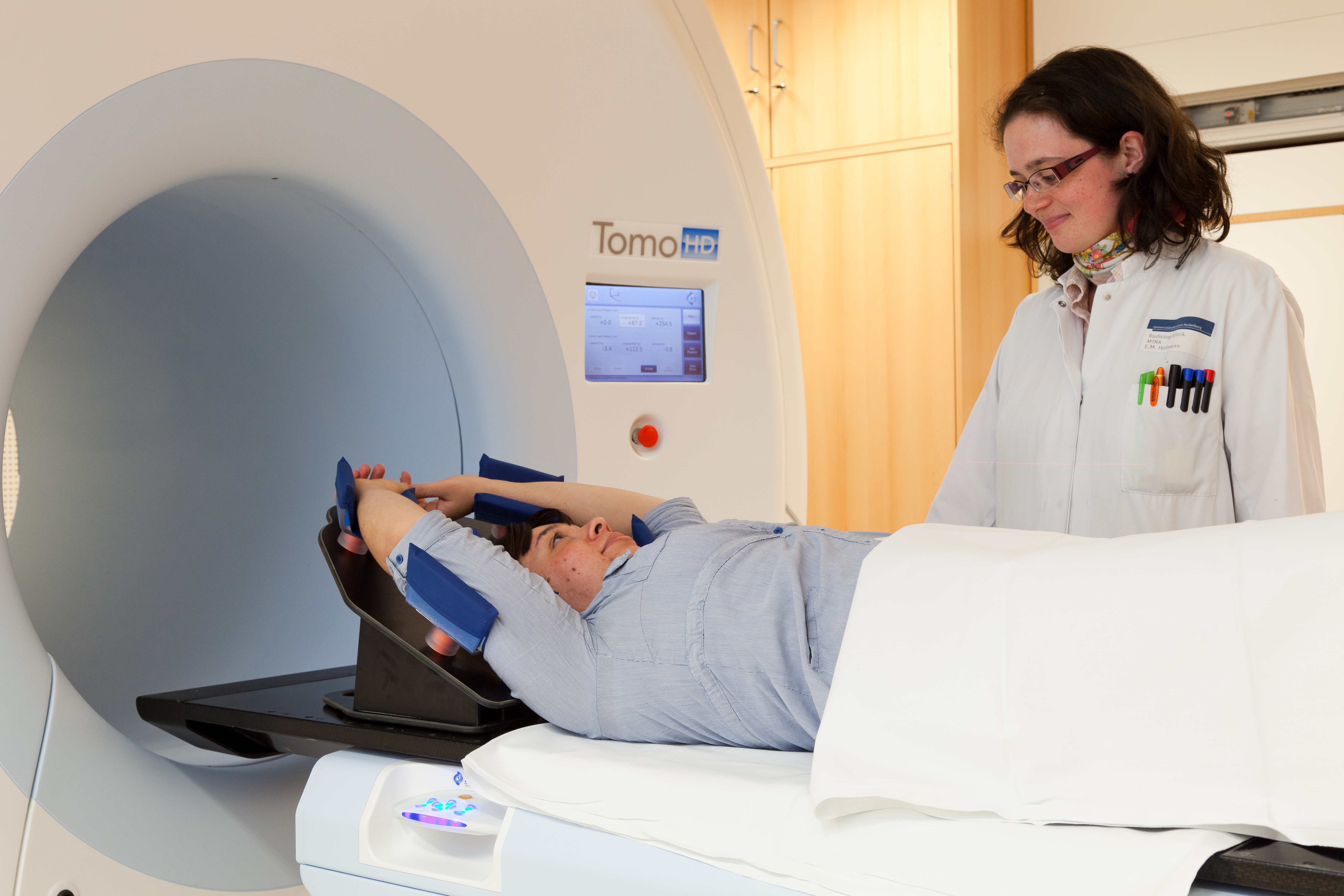 Accuray Incorporated has announced that new studies demonstrating the TomoTherapy System's adaptive therapy capabilities and value as a mainstream radiation therapy device were presented at the 58th Annual Meeting of the American Association of Physicists in Medicine (AAPM) held in Washington, D.C., July 31- Aug. 4. More than 35 studies evaluating the system were shared during poster and oral presentations.

As stated in a company release, the AAPM studies validate the versatility and effectiveness of the TomoTherapy System and provide input to ongoing development. Research highlights include:

New software enables clinicians to confidently retreat recurrent cancer with radiation therapy
• Researchers at the Medical College of Wisconsin presented the first clinical results of a new automated retreatment planning process for the TomoTherapy System designed to minimize dose to previously irradiated organs at risk (OAR). Conventional retreatment plans created for representative patients previously treated using TomoHelical and later retreated near their original disease were compared to plans using the new process. Good quality registration of the initial treatment plan onto the CT used for the retreatment enabled additional planning constraints to be defined, resulting in minimized reirradiation of OARs without significantly affecting coverage of the planned treatment volume.

Accuray vision for the future: the most efficient and precise radiation therapy
• Researchers reported on progress with managing target motion while leveraging the TomoTherapy System's unique daily imaging and helical delivery capabilities.
• A team at the University of North Carolina, Chapel Hill, and Accuray Incorporated, investigated real-time jaw/multileaf collimator (MLC) compensation approaches to minimize motion-induced variations in planned treatment volume coverage in TomoTherapy System stereotactic body radiation therapy (SBRT) treatments. The team showed that for SBRT prostate and lung cases, if the motion pattern is known, a jaw and MLC compensation approach can minimize changes in target coverage and OAR sparing caused by motion.
• Accuray researchers validated that a TomoTherapy System dose calculator can perform dose assessments for moving phantoms. The dose calculator accurately modeled the impact of moving the jaws and shifting MLC leaf patterns to compensate for motion during a TomoTherapy treatment delivery.

Study demonstrates TomoTherapy System performance remains consistent over the long-term
• The dosimetric stability of six TomoTherapy Systems was analyzed by researchers at the University of Wisconsin, Madison, to determine whether there were changes in performance over time and with system upgrades. Results showed that the output characteristics of the systems over a total of almost 10 years were extremely stable. For each system, results were consistent between the different measurement tools and techniques used in the evaluation, demonstrating dosimetric stability. Additionally, a system used for research purposes that operates at a higher dose rate performed as well as the systems used for clinical treatments.

"The use of radiation as part of cancer treatment is increasing, so the ability to deliver the correct amount of dose precisely to the tumor will become even more important," said Calvin Maurer, PhD, vice president and chief technology officer at Accuray. "The data presented at AAPM show that clinicians can be confident their TomoTherapy System will deliver the precise radiation treatments they plan, day-to-day and year-by-year. Together with our customers, we are working to make an excellent radiation therapy device even better, with enhancements designed to provide optimal outcomes for more patients."