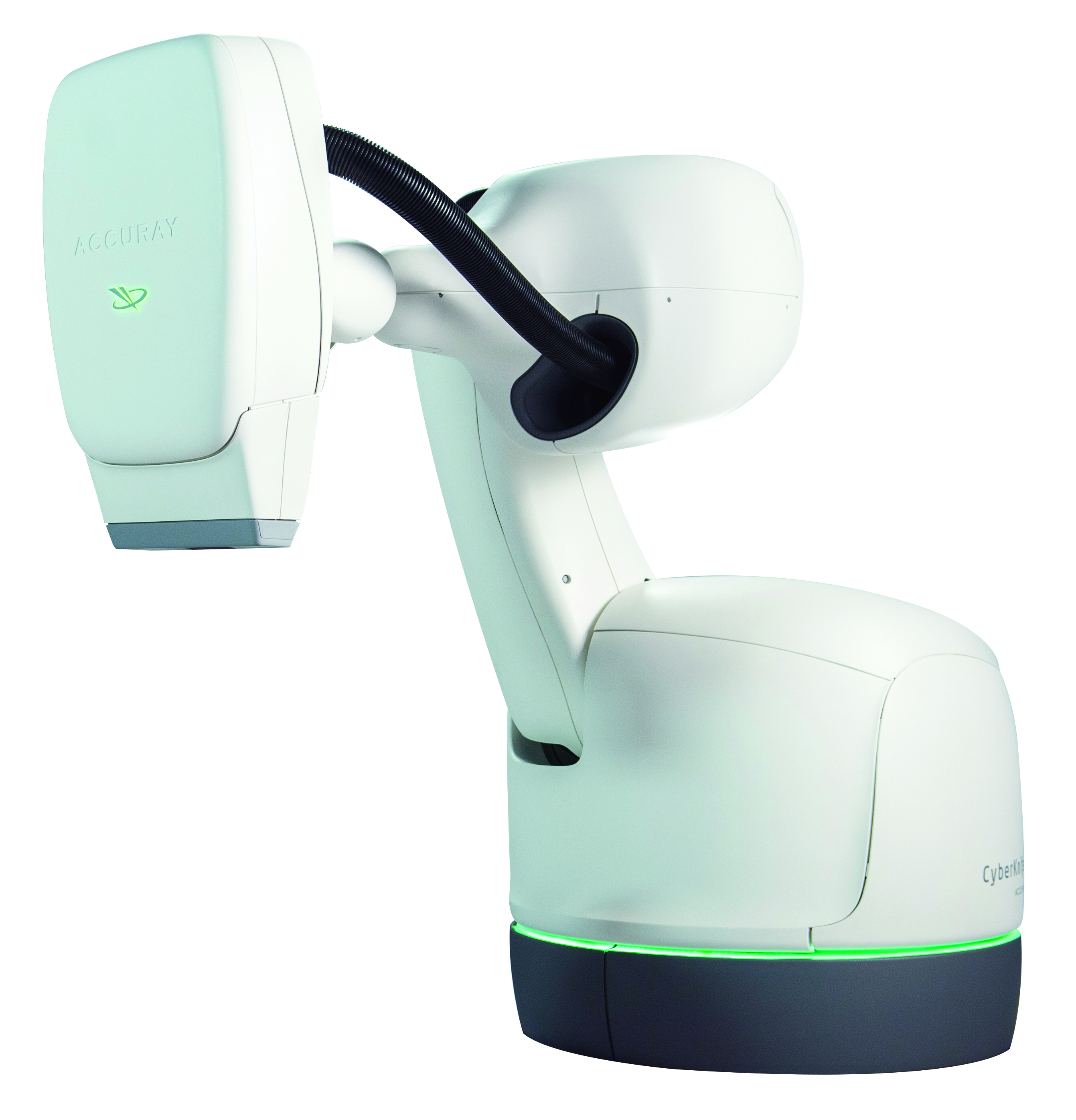 More than 45 studies on the CyberKnife System (Accuray Incorporated; Sunnyvale, California) were presented during poster and oral sessions at the 58th Annual Meeting of the American Association of Physicists in Medicine (AAPM) in Washington, DC, July 31 - Aug. 4. The CyberKnife System is the only stereotactic body radiation therapy (SBRT) system capable of tracking and automatically correcting for target motion in real time, even while the tumor moves, according to a company press release. The system's submillimeter accuracy enables clinicians to effectively treat tumors while preserving healthy tissue.

Since its introduction in 2015, clinicians have been using the InCise Multileaf Collimator (MLC) with the CyberKnife System to deliver full-body radiosurgery faster. According to the most recent MD Buyline Market Intelligence Briefing, CyberKnife System users "highly recommend" the MLC noting "it makes the treatment time much more efficient." Highlights from ongoing research, including seven abstracts presented at this year's AAPM meeting, include the following:

• A study conducted at Mercy Health Grand Rapids evaluated whether use of the InCise MLC with the CyberKnife M6 System can expand the types of clinical cases treated by delivering external-beam radiotherapy using conventional fractionation, in addition to the SRS and SBRT plans for which the system is known. The tumor sites planned were pancreas, head and neck, prostate, anal, and esophagus, with target average diameter ranging from 7 cm to 13 cm. Results indicate that the CyberKnife System, with the InCise MLC, can achieve acceptable dose distributions in large volume tumors treated with conventional dose and fractionation, and provide satisfactory healthy tissue sparing.

• Researchers at Stanford University Cancer Center evaluated the InCise 2 MLC overall performance for one month after commissioning. The physics assessment found that all measurements were within Accuray specifications. The Incise 2 MLC for CyberKnife M6 proved to be accurate and reliable, and is in clinical use at the cancer center.

"The data presented at AAPM reinforce the benefits of the CyberKnife System for both high-precision radiosurgical and SBRT procedures, while demonstrating its potential for delivering IMRT treatments," said Calvin Maurer, PhD, vice president and chief technology officer at Accuray. "The technical evaluations reported at the meeting reflect real-world clinical experiences and an expanded role for the system in radiation oncology departments."