Analysis of Xoft IORT as a boost to WBI presented at SABCS
By News Release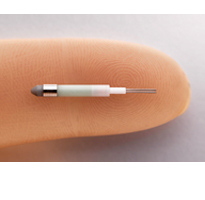 iCAD Inc., a provider of advanced image analysis, workflow solutions and radiation therapy for the early identification and treatment of cancer, presented updated data on the use of intraoperative radiation therapy (IORT) with the Xoft Axxent Electronic Brachytherapy (eBx) System during the San Antonio Breast Cancer Symposium (SABCS) in San Antonio, Texas, Dec. 6-10. The data include results from a subset of patients who received IORT with the Xoft System as a boost prior to administration of whole breast radiation therapy (WBRT) in patients with early stage breast cancer.
"We are committed to providing advanced, value-based treatment options that have the potential to improve patients' lives and allow them to return to their normal daily routines as soon as possible," said Ken Ferry, CEO of iCAD. "This first-ever analysis of patients treated with IORT as a boost with the Xoft System presents encouraging results and offers clinical evidence to support the valuable benefits of this treatment option for early stage breast cancer patients with certain risk factors."
At the meeting, research from Alam M. Nisar Syed, MD, medical director, radiation oncology and endocurietherapy, Memorial Care Cancer Institute, Long Beach Memorial Medical Center, was presented during Poster Session 1 on Wednesday, December 7, from 5:00 to 7:00 pm. Dr. Syed's findings include updated data on the treatment of 898 patients with early stage breast cancer using IORT with the Xoft System at 26 hospitals in the U.S. and Portugal. The findings show that 90 percent of patients had excellent-to-good cosmesis with low rates of high-grade adverse events and recurrences two years post-treatment with Xoft IORT.
Of these 898 patients, 44 presented additional risk factors and were subsequently treated with WBRT, thus receiving an IORT boost dose prior to conventional treatment. This subset of patients was reviewed independently from the primary study, and Dr. Syed will continue to follow them as a separate subset for the duration of the 10-year study. The findings thus far show that IORT using the Xoft System as a tumor-bed boost at the time of lumpectomy is safe, with low morbidity, excellent-to-good cosmetic results and mostly low-grade adverse events.
"By identifying a subset of boost patients, our multi-center study not only showed positive clinical results, it highlighted the Xoft System's versatility in the treatment of early stage breast cancer," said Dr. Syed. "IORT with the Xoft System offers patients many advantages, whether administered as monotherapy for smaller tumors or as a boost for women who require further treatment due to additional risk factors."
Back To Top
---
Analysis of Xoft IORT as a boost to WBI presented at SABCS. Appl Rad Oncol.
By
News Release
|
December 06, 2016
About the Author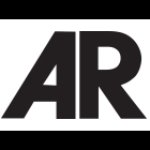 News Release