Cincinnati Children's/UC Health Proton Therapy Center opens with Varian ProBeam
By News Release
Image Gallery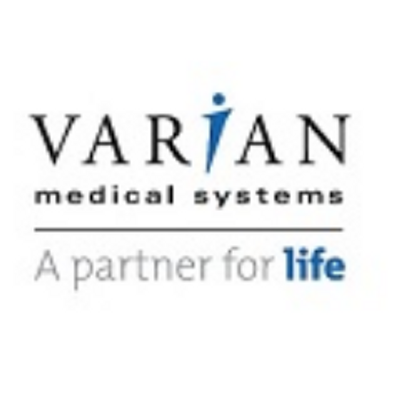 The recently opened Cincinnati Children's/UC Health Proton Therapy Center features the ProBeam System from Varian Medical Systems. Housing two treatment rooms offering image-guided intensity-modulated proton therapy (IMPT), as well as one room dedicated to research, clinicians at the center are now working with patients and planning to begin treatments in September.
The center will also utilize the ARIA Oncology information system with Eclipse treatment planning, providing a fully integrated solution for adaptive proton therapy.
With proton therapy, the risk of damage to healthy tissues and potential side effects are reduced because proton beams can be controlled so that they deposit their energy within the tumor site rather than passing all the way through the patient. The treatment is particularly suitable for pediatric cancer cases as well as for adults.
With the ProBeam system, Cincinnati Children's/UC Health Proton Therapy Center is capable of delivering the most precise form of proton therapy using Varian's pencil-beam scanning technology. The system is designed to precisely deposit doses into tumors layer by layer using a pencil-point beam that scans back and forth across the target area.
As stated in a related release from Cincinnati Children's/UC Health Proton Therapy Center, one treatment room will be devoted to pediatric patients and the other to adult patients. The dedicated research room will focus on several different areas including: imaging, computer-targeting technologies and patient positioning.
"We are excited about our collaboration with Cincinnati Children's and UC Health on the opening of this new proton center and bringing this advanced cancer fighting technology to the Cincinnati area," said Moataz Karmalawy, general manager of Varian's Particle Therapy division. "This will be the 3rd center with Varian's ProBeam System to commence clinical operation in North America. The opening of this center is another important step in the growing availability of ProBeam proton therapy around the world."
Additionally, Varian's proton therapy technology is being used to treat patients at the Scripps Proton Therapy Center in San Diego, Maryland Proton Therapy Center in Baltimore, the Rinecker Proton Therapy Center in Munich, and at the Paul Scherrer Institute in Switzerland. Varian also has contracts for system installations at 12 other sites around the world.

Back To Top
---
Cincinnati Children's/UC Health Proton Therapy Center opens with Varian ProBeam . Appl Rad Oncol.
By
News Release
|
August 08, 2016
About the Author
News Release