Data highlights benefits of Augmenix SpaceOAR hydrogel spacer for patients with prostate cancer
By News Release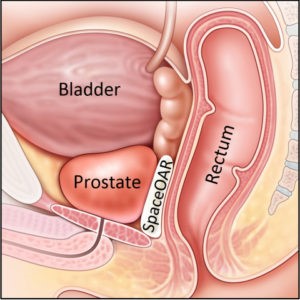 Augmenix Inc., a medical technology company that develops, manufactures, and sells proprietary absorbable hydrogels that separate and protect organs at risk during prostate radiotherapy, announced that the International Journal of Radiation Oncology Biology and Physics (IJROBP), also known as the Red Journal, has published long-term outcomes data from the company's Phase 3 clinical trial for SpaceOAR System, the first absorbable hydrogel spacer designed to separate the rectum and prostate during prostate cancer radiotherapy.
The Red Journal publication reports three-year post-treatment data in the Phase 3 prospective, randomized, multicenter, patient-blinded clinical trial of the SpaceOAR System. The study evaluated radiation dose to critical structures (prostate, rectum, bladder, penile bulb), rectal and urinary toxicity and quality of life (QOL) impact on prostate cancer patients treated with and without SpaceOAR System during radiotherapy. For QOL, the Expanded Prostate Cancer Index Composite (EPIC) was utilized. The SpaceOAR System is the only product that is FDA-cleared to provide a barrier between the prostate and rectum to decrease toxicity and minimize changes in QOL following prostate radiotherapy. It is injected as a liquid and then solidifies into a soft hydrogel that pushes the rectum out of the high-dose prostate radiation field for three months during radiation therapy. The hydrogel is absorbed by the body in the months following treatment.
During radiotherapy the spacer resulted in a 73.5% reduction in rectal V70 radiation dose, and a 49% reduction in median penile bulb radiation dose in patients treated with SpaceOAR (SpaceOAR) compared to men who did not receive SpaceOAR hydrogel (Control). In the three years following radiation treatment the SpaceOAR group demonstrated a 78% reduction in late rectal toxicity complications, compared to Control patients. No patients in the SpaceOAR group (0%) experienced grade two or worse rectal toxicity, compared to 5.7% in the Control group. Results also showed a 75% reduced risk of mild urinary incontinence among patients treated with SpaceOAR compared to Control. At three years, the average SpaceOAR patient bowel and urinary QOL measure was the same as before radiotherapy, while the Control patients QOL measures had significantly declined.
Overall patient wellness at three years was also assessed by looking at the percent of patients with clinically significant declines in all three QOL areas (bowel, urinary and sexual). Fully 20% (one in five) of the Control patients had clinically significant QOL declines in all three QOL areas compared to only 2.5% (one in forty) of the SpaceOAR patients.
"These results further validate the safety and efficacy of the SpaceOAR System and highlight the long-term benefits it can provide to prostate cancer patients who are treated with radiotherapy," said Daniel Hamstra, MD, PhD, radiation oncologist at Texas Center for Proton Therapy. "By creating a space between the rectum and prostate, SpaceOAR can help prevent risks of injury to surrounding healthy tissue during radiation, representing an important advantage for thousands of men treated for prostate cancer each year."
"Following radiation therapy, patients often experience a decline in urinary, bowel and sexual function which in some cases can be extreme. These data show that the benefits seen in the use of SpaceOAR are durable and support the use of SpaceOAR hydrogel spacing during radiotherapy for prostate cancer with the potential to help many patients return to and maintain pre-treatment quality of life," said John Pedersen, CEO of Augmenix.
Back To Top
---
Data highlights benefits of Augmenix SpaceOAR hydrogel spacer for patients with prostate cancer. Appl Rad Oncol.
By
News Release
|
January 03, 2017
About the Author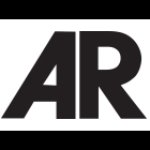 News Release