France's IUCT Oncopole offers reirradiation, adaptive radiotherapy with Accuray Radixact
By News Release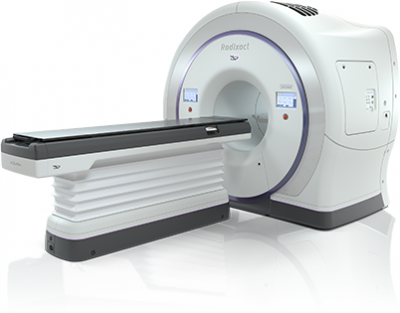 Accuray Incorporated has announced that the University Cancer Institute of Toulouse Oncopole (IUCT Oncopole) is providing advanced radiation treatments to cancer patients using the Radixact Treatment Delivery system, the first to be installed in France. The IUCT Oncopole began treating patients in January with this new system, designed to deliver image-guided intensity-modulated radiation therapy (IG-IMRT), an extremely precise form of radiation therapy.
"The acquisition of innovative equipment, including the Radixact system, is part of our strategy to offer best-in-class cancer care to all patients in the region," said Professor Elizabeth Moyal, Head of the Radiotherapy Department at the IUCT Oncopole. "What makes the Radixact technology so special is that its sophisticated tools enable us to use progressive clinical approaches such as re-irradiation and adaptive therapy to ensure patients receive the optimal treatment for them, at every stage of their cancer journey."
The Radixact system is the next generation TomoTherapy platform. Fully integrated with the Accuray Precision Treatment Planning system and the iDMS Data Management system, the system enables clinicians to achieve the best possible treatment outcomes, according to a company release.
The Radixact has been designed to facilitate faster image acquisition and treatment delivery, allowing the clinical team to provide precise radiation treatments to more patients, every day. The system features a more powerful linear accelerator, low-dose fan beam MVCT imaging and unique helical delivery technology, so clinicians can apply highly conformal and homogenous dose distributions to any target volume, while minimizing dose to surrounding normal healthy tissue, during each treatment fraction. Smart, automated workflows and midcourse decision-making tools enable clinicians to adapt delivery to changes in tumor size, shape and location within the patient.
The Radixact system is capable of treating all standard radiation therapy indications such as brain, breast, head and neck, prostate, and rectal and spine cancers, in addition to complex treatments such as total marrow irradiation. It is so precise that, should the cancer re-occur, the patient can be re-treated on the Radixact system. As explained by Prof. Moyal, "We have successfully administered treatment for several types of cancers so far including breast cancer, head and neck cancers, and pediatric tumors which we previously treated on a routine basis using the TomoTherapy system. Moving forward we plan to use the Radixact system to provide treatment for abdominal, hematologic and pelvic tumors, indications which will also benefit from the system's advanced adaptive therapy capabilities."
"We are very proud to partner with IUCT Oncopole to enhance the quality of care for cancer patients in France. Prof. Moyal and her team are demonstrating that the Radixact system can successfully be used as a mainstream radiation therapy option, enabling them to provide effective treatments for patients with a diverse range of clinical needs," says Lionel Hadjadjeba, Senior Vice President, and Chief Commercial Officer at Accuray.
About the University Cancer Institute of Toulouse Oncopole (IUCT Oncopole)
The IUCT Oncopole is comprised of the Institut Claudius Regaud, a cancer center, and several teams from Toulouse University Hospital Center. The two institutions offer the expertise of 1,400 professionals specialized in oncology on the same site. Located in the heart of a campus grouping together public and private stakeholders, it is involved in the fight against cancer. Indeed, the IUCT Oncopole is a new way to think of cancer healthcare. To the healthcare and public health missions of this property is added a top priority: Innovation and research for the benefit of the patient.
The IUCT Oncolope gathers all the oncological specialties required to detect, treat, and monitor disease: surgery, medicine, radiotherapy and brachytherapy, nuclear medicine, interventional imaging, biology and anatomical pathology. Its Radiotherapy Department, that treats 3,000 patients annually, is led by Prof. Elizabeth Moyal. It is equipped with 7 accelerators, including 2 TomoTherapy systems and one Radixact system.
Back To Top
---
France's IUCT Oncopole offers reirradiation, adaptive radiotherapy with Accuray Radixact. Appl Rad Oncol.
By
News Release
|
June 20, 2017
About the Author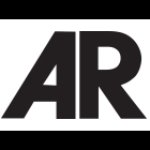 News Release