New data on SBRT for NSCLC confirm benefits of 'one and done' approach
By News Release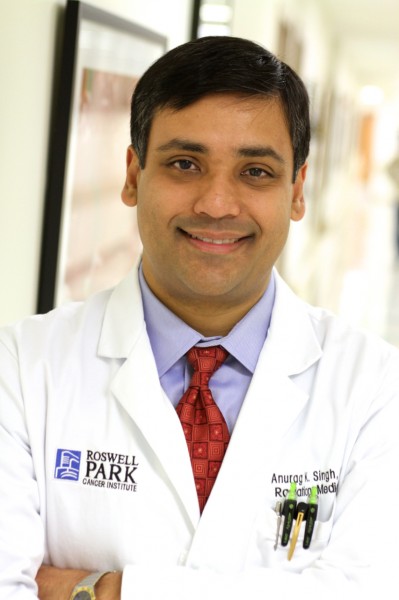 New research led by a radiation oncologist at Roswell Park Cancer Institute indicates that less may be more when it comes to some forms of radiation therapy for cancer. In a presentation highlighted in a March 16 plenary session at the Multidisciplinary Thoracic Cancers Symposium in San Francisco, California, Anurag Singh, MD, (left) shared updated evidence that patients receiving stereotactic body radiation therapy (SBRT) as treatment for non-small cell lung cancer (NSCLC) benefit as much from a single fraction, or dose, of radiation as they would from the standard three-dose treatment schedule — and with significant advantages in terms of convenience for patients and caregivers.
Used as an alternative to surgery for some patients with solid-tumor cancers, SBRT allows oncologists to deliver radiation therapy, or radiotherapy, in briefer, higher-intensity doses and with more precise targeting of the tumor compared to standard radiotherapy.
Dr. Singh is first author on the presentation of updated results from a randomized phase II clinical study conducted in collaboration with researchers from the Cleveland Clinic and SUNY Upstate Medical University. The study involved 98 patients treated for locally controlled peripheral NSCLC, or tumors located along the outside edges of the lung, between 2008 and 2015. While findings from this work were first presented at the American Society for Radiation Oncology 2016 Annual Meeting in September, this latest analysis reports data based on a longer follow-up interval (two years).
The research team found that overall survival at two years was 72% for patients treated with a single dose of 30 grays (Gy) of radiation compared to 59% for those who received 60 Gy total delivered through three 20-Gy doses. Incidence and severity of adverse events was similar for the two groups of patients, with 14 (29%) of patients treated on the one-dose 30-Gy schedule experiencing side effects of grade 3 or higher, compared to 17 (35%) of those receiving three 20-Gy doses.
"Our study is the first to show that one fraction of SBRT, a 'one and done' treatment approach, is as good as three fractions for early-stage lung cancer in terms of survival and toxicity," notes Dr. Singh. "We've shown that we can cut patients' total radiation exposure in half without any reduction in efficacy or impact, but with notable benefits in terms of convenience for patients because their treatment was consolidated into a single visit."
Funding for this research was provided by the Roswell Park Alliance Foundation, the Cleveland Clinic and Upstate Medical University.
Jointly sponsored by the American Society for Radiation Oncology, American Society of Clinical Oncology and The Society of Thoracic Surgeons, the Multidisciplinary Thoracic Cancers Symposium is an annual gathering of oncology specialists focused on research and treatment in lung cancer and other thoracic cancers.
Back To Top
---
New data on SBRT for NSCLC confirm benefits of 'one and done' approach. Appl Rad Oncol.
By
News Release
|
March 21, 2017
About the Author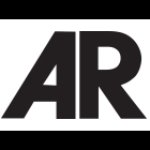 News Release