Phase 3 Trial data show SpaceOAR hydrogel helps maintain erectile function after prostate cancer RT
By News Release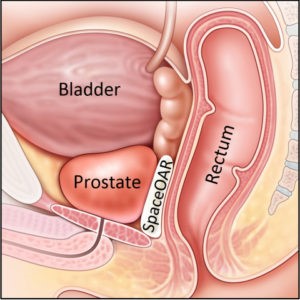 Augmenix, Inc., a medical technology company that develops, manufactures, and sells proprietary absorbable hydrogels that separate and protect organs at risk during radiotherapy announced a newly published analysis from the company's Phase 3 SpaceOAR System clinical trial. An abstract accepted at the ASCO 2017 Genitourinary Cancer Symposium showed that SpaceOAR hydrogel, placed between the prostate and rectum in men undergoing prostate radiotherapy, helps men maintain sexual function and potency following intensity modulated radiation therapy (IMRT).
Many studies have shown a correlation between radiation dose to the penile bulb, a structure at the base of the penis, and post-radiotherapy impotence. In the SpaceOAR System trial the median radiation dose to the penile bulb was reduced by 49% in SpaceOAR treated patients (21 Gy for control vs 11 Gy for SpaceOAR treated, p = 0.036). Among men who were potent at baseline, the analysis showed that SpaceOAR treated men were better able to maintain erections sufficient for intercourse through 3 years of follow-up (p = 0.03). Of the men treated with SpaceOAR, 66.7% were able to have erections sufficient for intercourse at 3 years compared to 37.5% in the control arm, a 77.8% improvement.
"Loss of sexual function represents one of the most devastating consequences of radiation therapy for prostate cancer," said Dr. Daniel Hamstra, MD, PhD, radiation oncologist at the Texas Center for Proton Therapy. "These results show that by reducing the levels of radiation that reach the penile bulb the treatment with SpaceOAR may be able to help more men maintain sexual function and potency after treatment."
Radiation therapy in the treatment of prostate cancer can cause unintended radiation injury to adjacent healthy tissue. Injury can increase the risk of bowel, urinary and sexual symptoms that can affect patient health and quality of life. In the study treatment group, men were injected with Space OAR System in the space between the prostate and rectum prior to administration of radiation therapy. Injected as a liquid, it solidifies into a soft gel that temporarily pushes the rectal wall away from the prostate. The hydrogel remains stable for three months and then liquefies and is completely absorbed by the body after radiation treatment is completed.
"Our phase 3 clinical trial previously demonstrated that SpaceOAR offers a significant benefit in reducing the risk of rectal complications and damage associated with radiation therapy in the treatment of prostate cancer," said John Pedersen, CEO of Augmenix. "The important findings from this new analysis indicate that SpaceOAR could also help to reduce the risk that radiation therapy could adversely affect sexual performance for millions of men treated for prostate cancer in the years ahead."
Back To Top
---
Phase 3 Trial data show SpaceOAR hydrogel helps maintain erectile function after prostate cancer RT. Appl Rad Oncol.
By
News Release
|
February 27, 2017
About the Author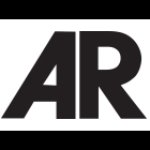 News Release