Below is a summary of stereotactic radiosurgery (SRS) platforms on the market., serving as a companion piece to the March 2017 Technology Trends article, The expanding role of stereotactic radiosurgery in the treatment of brain metastases (pending publication).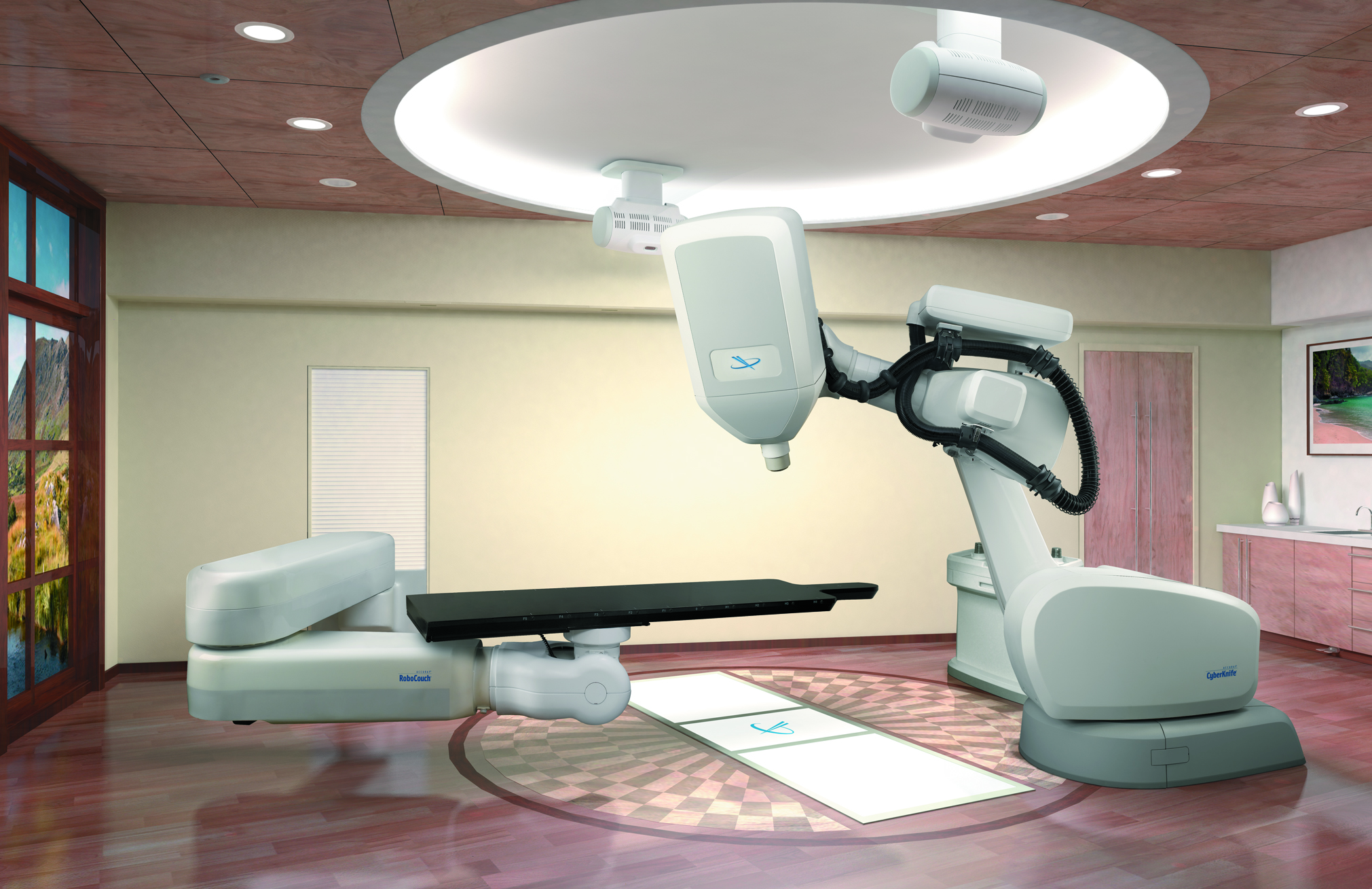 Accuray, Sunnyvale, California: A linac-based solution, CyberKnife is a robotic SRS system designed to treat tumors noninvasively. David Schaal, PhD, senior director, Scientific Communications, says the system was conceived by John R. Adler, MD, a professor of neurosurgery and radiation oncology at Stanford University Medical Center, to achieve the accuracy of a frame-based system without bolting a frame on a patient's head. The challenge was to develop a system that could assess and correct for motion automatically.
"If you put a patient in a mild restraint, they will eventually move their head," Dr. Schaal says. Because it is a highly maneuverable robot that does not require a rigid frame, CyberKnife can be used in other areas of the body, including the spine, lung, liver, kidney, prostate and gynecological organs. Its motion management system is designed to facilitate treatment delivery with submillimeter accuracy, according to the company.
The addition of a multileaf collimator (MLC) enables treatments with fewer beams in less time, with average treatments decreasing from 1-1.5 hours to 30 minutes, says Dr. Schall. The MLC has also enabled clinicians to treat more disease sites.
The company recently announced a collaboration with medPhoton (medART, Salzburg, Austria) to integrate its ImagingRing system for volumetric image guidance for CyberKnife. The ImagingRing provides advanced imaging capabilities, including a large field-of-view, cone-beam CT.
Brainlab, Munich, Germany: Brainlab's Novalis Radiosurgery system is designed to provide fast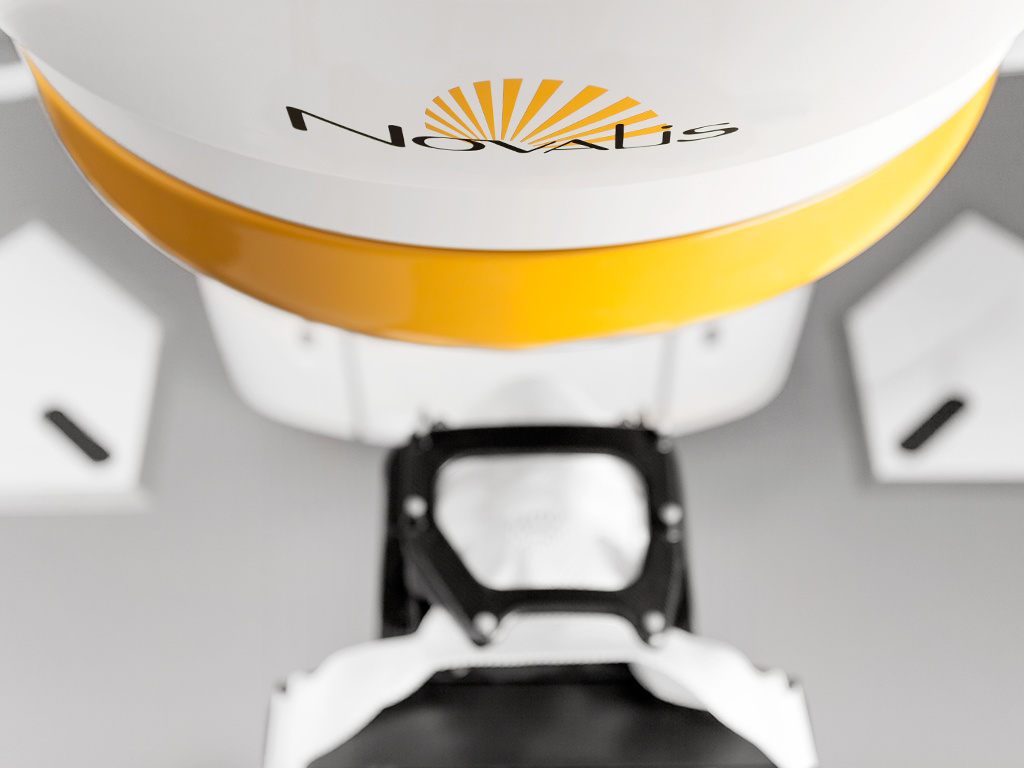 targeted SRS and stereotactic body radiation therapy (SBRT). It includes: high-resolution beam shaping using an MLC with 2.5 to 4-mm leaves that can adapt the beam shape with steep dose fall-off at lesion boundaries; continuous tracking of patient movement with a frameless X-ray verification and correction capability along with 6D fusion and robotic alignment; and software tools to automate clinical workflows such as Atlas-Based Organ Segmentation for contouring in under a minute.
Elekta, Stockholm, Sweden: While the original concept of the Leksell Gamma Knife is to deliver precise, high dose to the tumor and low dose to critical structures, Elekta has expanded its SRS solutions with the Leksell Gamma Knife Icon. According to Susan Springer, manager of medical affairs, the Icon uses an intrafraction motion management system and provides frame-based and frameless treatments, single or multiple session treatments, and online dose evaluation.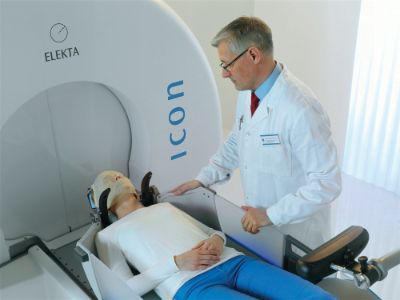 "Leksell Gamma Knife Icon's integrated cone-beam CT maps stereotactic coordinates in 3D while the patient is on the treatment table," explains Springer. "The CBCT and MR images are then coregistered in Leksell GammaPlan, and the treatment plan is automatically adapted to any needed correction in patient positioning."
Varian Medical Systems, Palo Alto, California: Varian's Edge radiosurgery system provides full-body treatments designed to deliver conformal dose distributions to the brain, lung, spine and other areas in the body.
The Edge tracks the patient's tumor in real time, calculates patient movement in 6 degrees of freedom and monitors respiratory motion. It integrates a high dose rate of 2400 MU/minute with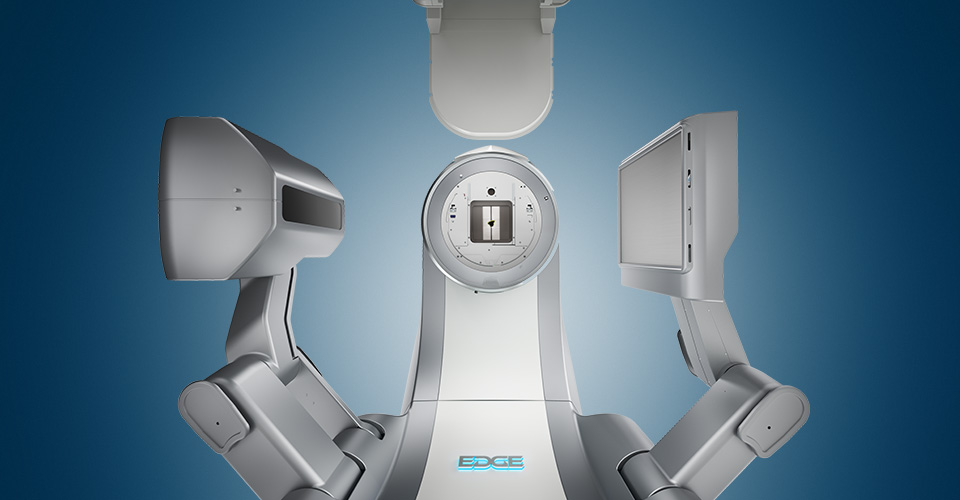 nonionizing, direct and real-time image guidance for target location.
Ms. Massat is a freelance medical writer and regular contributor to Applied Radiation Oncology.
Back To Top