Study: CyberKnife provides effective tx option with minimal side effects and excellent cosmesis for early stage breast cancer
By News Release
Accuray Incorporated has announced preliminary results from a prospective, phase I clinical trial evaluating adjuvant stereotactic partial breast irradiation (S-PBI) in early stage breast cancer patients treated with the CyberKnife System. The study, published in the May issue of the International Journal of Radiation Oncology - Biology - Physics, reported no recurrences or distant metastases at median follow-up of 26 months. Additionally, at two years, more than 95 percent of patients and 100 percent of physicians rated cosmesis as excellent or good, indicating both patients and physicians were satisfied with the appearance of the breast (cosmesis) following treatment.
"The results of this phase 1 study highlight a new approach for treating breast cancer while minimizing tissue exposure. We believe our protocol offers reproducible and executable guidance for other radiation therapy teams interested in incorporating S-PBI into their practice," said Asal Rahimi, M.D., M.S., Assistant Professor of Radiation Oncology, University of Texas Southwestern Medical Center, in Dallas, Texas. "Our study shows the benefits of real-time image guidance and motion control when delivering S-PBI."
The study titled, "Preliminary Results of a Phase 1 Dose Escalation Trial for Early Stage Breast Cancer Using 5-Fraction Stereotactic Body Radiation Therapy for Partial Breast Irradiation (S-PBI)," provides results for 75 patients treated with S-PBI following lumpectomy. It showed:
Real-time image guidance and motion control with the Synchrony Respiratory Tracking System enabled precise treatments, ultimately limiting toxicity and preserving cosmesis;
Dose escalation to 40 Gy/5 fractions is possible without exceeding the maximum tolerated dose. Treatments provided tumor control with minimal acute or late side effects;
S-PBI provides a more convenient treatment option than hypofractionated whole-breast irradiation (NCCN guideline: 40-42.5 Gy over 15-16 fractions), with no compromise in tolerability or short-term efficacy.
"Numerous clinical studies have shown the benefit of breast conservation therapy, consisting of lumpectomy and radiation, for increasing long-term survival. With advances in radiation therapy technologies, clinicians continue to evaluate protocols to determine the best treatment approach," said Fabienne Hirigoyenberry-Lanson, PhD, Vice President Global Medical and Scientific Affairs, at Accuray. "This study indicates S-PBI could become an important option in the treatment of women with early-stage breast cancer. The CyberKnife System is a non-invasive option delivered in a reduced number of treatments, which may provide an optimal combination of efficacy, tolerability and convenience for many patients."
The CyberKnife System enables precise dose distributions to be confidently delivered to the patient with extreme accuracy over a minimum number of treatments, reducing side effects and preserving patients' quality of life. Unlike any other radiation delivery system, the CyberKnife® technology continually tracks and automatically adjusts the beam for movement in real-time, as the patient breathes normally, throughout the entire treatment session. The system's sub-millimeter accuracy enhances clinicians' abilities to treat effectively while preserving healthy tissue.
Said Joshua H. Levine, President and CEO of Accuray, "This study shows the benefits of hypofractionated doses delivered with the CyberKnife System in women with early-stage breast cancer: a short course of treatment that is effective with minimal side effects."
About the Phase I Trial
The purpose of this prospective, phase I study was to evaluate the maximum tolerated dose (MDT) of five fraction stereotactic body radiation therapy for partial breast irradiation (S-PBI) in treating early stage-breast cancer after lumpectomy. All patients were treated with the CyberKnife System which delivers non-isocentric and non-coplanar radiation beams. Patient follow-up occurred every three months for year 1 and every six months until year 5. Longer follow-up and additional Phase II/III data are required to follow late toxicities, control, and determination of the optimal dose to be considered for standard use.
For further information on the CyberKnife System, visit http://www.accuray.com/product/cyberknife
Back To Top
---
Study: CyberKnife provides effective tx option with minimal side effects and excellent cosmesis for early stage breast cancer. Appl Rad Oncol.
By
News Release
|
May 02, 2017
About the Author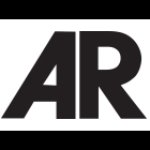 News Release