Varian announces successful separation of imaging components business, Varex
By News Release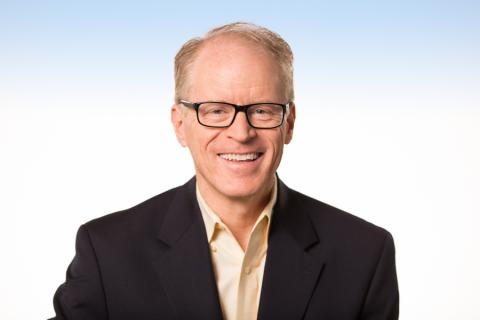 Varian Medical Systems announced on Jan. 30 the successful separation of its Imaging Components Business, which is now established as Varex Imaging Corporation. The transaction was completed via a distribution of Varex stock to Varian stockholders of record on Jan. 20.
Under the terms of the separation, Varian stockholders received 0.4 shares of Varex for every one share of Varian they held as of the record date of January 20, 2017. Varex shares were distributed at 12:01 PT on January 28, 2017 in a distribution that is intended to be tax-free for U.S. federal income tax purposes. Varian has approximately 94 million shares outstanding and Varex has approximately 38 million shares outstanding. In connection with the separation, Varian received a $200 million cash payment from Varex.
"We are very pleased that we were able to complete this successful separation and create two strong independent companies," said Dow Wilson, CEO of Varian Medical Systems. "Varian is now focused exclusively on expanding its position as the leader in systems and software for the treatment of cancer. As a cancer-fighting company we are increasing our efforts to make the treatment of cancer more effective, affordable and accessible for patients around the world."
Varex is focused on being a high-volume manufacturer of X-ray tubes, flat panel detectors and high-voltage connectors as well as a supplier of imaging software and specialized accelerators for high-energy x-ray imaging.
Varian Management
Magnus Momsen, 42, has been named Senior Vice President and Corporate Controller for Varian, replacing Clarence Verhoef, who has assumed the role of Chief Financial Officer for Varex. Separately, Dr. Ruediger Naumann-Etienne and Dr. Eric R. Reinhardt have left the Varian board of directors to join the board of Varex Imaging, Inc. Varian has reduced the number of its board members to eight.
Varian Outlook
Beginning with the company's fiscal second quarter, Varian's Imaging Components segment will be reflected as a discontinued operation for the first four months of fiscal year 2017, and the company has guided for continuing operations for the second through the fourth quarters of fiscal year 2017.
For the balance of fiscal year 2017, the company expects that revenues from continuing operations will grow in the range of 4 to 5 percent, bringing revenue growth for the fiscal year to 3 to 4 percent. Non-GAAP earnings per diluted share from continuing operations for the second through fourth quarters of the fiscal year are expected to be in the range of $2.94 to $3.06. For the second quarter, the company expects revenues from continuing operations will grow in the range of 4 to 5 percent and non-GAAP earnings per diluted share will be in the range of $0.84 to $0.90. The company intends to repurchase 2 million shares of stock in its second quarter of fiscal year 2017.;
Varian has prepared pro forma financial information for Varian as a stand-alone company for fiscal years 2014, 2015 and 2016 as well as the quarterly financial information for fiscal year 2016 as if Varian and its Imaging Components business were separated as of the beginning of 2014. The company will file a Form 8-K in early February to show Varian's detailed pro forma statements of earnings excluding both the separation costs and the results of its Imaging Components business for fiscal years 2014 through 2016.
Back To Top
---
Varian announces successful separation of imaging components business, Varex. Appl Rad Oncol.
By
News Release
|
January 30, 2017
About the Author
News Release