Varian Eclipse software users take top spots in treatment plan study
By News Release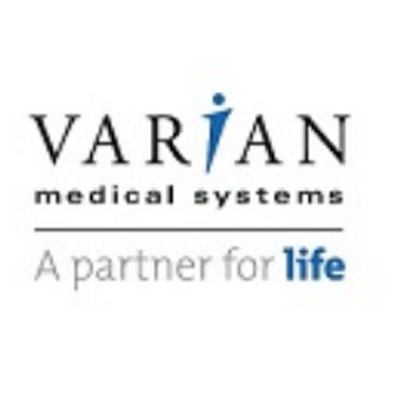 Varian Medical Systems has announced that medical dosimetrists using its Eclipse treatment planning software created the top scoring photon and proton radiotherapy treatment plans in the 2016 American Association of Medical Dosimetrists (AAMD) and Radiosurgery Society (RSS) Plan Study. In addition to these two awards, Eclipse was also used to create the top five scoring photon treatment plans.
With the goal of helping drive out variation and improve radiotherapy treatment plan quality, the study uses scientific methods to identify best practices, high-performing individuals and systems, and share this information with the radiotherapy community.
The 2016 study involved 420 participants who each generated a treatment plan for a stereotactic body radiation therapy (SBRT) prostate case. Plans were submitted via a cloud-based system called ProKnow, and were scored objectively based on different target and organ-at-risk metrics and their respective scoring functions. For more information on the study, visit www.proknowsystems.com. To read a blog post on how the highest scoring Varian ProBeam proton plan was created using Eclipse 13.7 visit www.varian.com/plan-spoton. ProKnow Systems is working with some of their clinical planning team members to submit the results as a publication in a peer-reviewed journal in the coming months.
"Eclipse is an invaluable tool in our treatment planning process and played a big part in our ability to achieve the highest score in this study," said David Littlejohn, CMD, RT(T), senior certified medical dosimetrist, 21st Century Oncology. "I use Eclipse on a daily basis and it has simplified and accelerated the process of creating optimized radiotherapy treatment plans."
"Congratulations to David and the other top scorers in the 2016 AAMD/RSS Plan Study," said Eric Lindquist, vice president, Clinical Solutions, Varian Oncology Systems. "We are working closely with oncology clinicians, such as these individuals, to develop and deliver best-in-class tools for fighting cancer. The results of this study are validation of those efforts and the market-leading technology and capabilities of the Eclipse software."
In use at approximately 3,400 cancer treatment centers around the world, Eclipse software creates an optimized radiotherapy treatment plan based on a physician's dose instructions, and information about the size, shape and location of the tumor to be treated with radiation. The Eclipse software incorporates unique features such as RapidPlan knowledge-based planning, which can make it easier and faster to plan sophisticated cancer treatments like SBRT, intensity-modulated radiotherapy (IMRT), and RapidArc radiotherapy.
Back To Top
---
Varian Eclipse software users take top spots in treatment plan study. Appl Rad Oncol.
By
News Release
|
July 26, 2016
About the Author
News Release