AAPM '19: CIVCO to present proton head and neck immobilization solution and new products
By News Release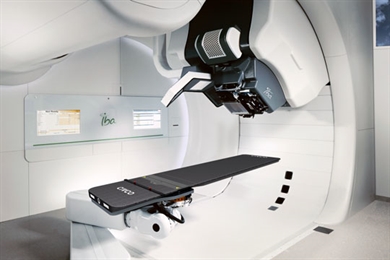 CIVCO Radiotherapy, a global provider of patient-centric radiotherapy solutions, will present their Universal Couchtop™ proton system along with several new solutions and collaborative partnerships during the American Association of Physicists in Medicine (AAPM) 61st Annual Meeting & Exhibition in San Antonio, Texas, July 14-18th.
The Universal Couchtop™ ProForm™ Head & Neck Extension features geometry that allows for direct access to effectively treat CNS patients. A homogeneous treatment area and soft gradient edges reduce beam degradation. The extension is quick and easy to attach and retains all the important benefits that the Universal Couchtop offers, including a rails-free treatment area.
CIVCO's most recent innovations and solutions focusing on improving patient comfort, wellness and outcomes, before, during and after treatment include:
Adaptiiv Medical Technologies provides a 3D printing software solution that seamlessly integrates into existing radiotherapy workflows giving treatment centers the ability to create customized patient-specific uniform thickness bolus, modulated electron bolus and HDR surface brachytherapy applicators. Adaptiiv's solution automates accessory design, improves treatment, spares healthy tissues and reduces air gaps and hot spots.
StrataXRT® Wound Dressing, a novel, flexible wound dressing for the management of radiation dermatitis. CIVCO is the exclusive U.S. provider of the StrataXRT product.
Chabner XRT® Radiation Bra with its enhanced design provides optimal breast support during simulation, planning and treatment. Washable, reusable fitting bras are now available to provide a unique solution to properly size the patient.
GrayDuck Stents™ which currently are the only customized off-the-shelf oral stent with multi-directional tongue positioning away from the radiation field. The stent can position the tongue in one of several positions; laterally (left or right), depressing (downward) or a combination thereof. Small and medium sizes are available.
Additional product demonstrations will be available in-booth including the Solstice™ SRS Immobilization System that provides corrective pitch capability with positioning flexibility.
Back To Top
---
AAPM '19: CIVCO to present proton head and neck immobilization solution and new products. Appl Rad Oncol.
By
News Release
|
July 10, 2019
About the Author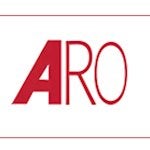 News Release