Accuray and China Isotope and Radiation Corp. to manufacture, sell radiation oncology systems in China
By News Release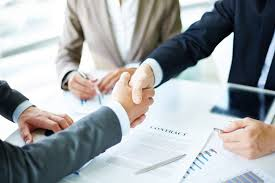 Accuray Asia Limited, a subsidiary of Accuray Incorporated (NASDAQ: ARAY), and CNNC High Energy Equipment (Tianjin) Co., Ltd, a subsidiary of China Isotope and Radiation Corporation (HKSE: 01763), have formed a joint venture ("JV") to manufacture and sell radiation oncology systems in China. Under the terms of the agreement, CIRC's subsidiary will own 51% of the JV and Accuray's subsidiary will own the remaining 49%. Accuray and CIRC believe that the JV, which will operate under the name CNNC Accuray (Tianjin) Medical Technology Co., Ltd., will be uniquely positioned to serve the world's largest growth market for radiation oncology systems by helping to meet critical market demand as stipulated by the Ministry of Health of the People's Republic of China, as well as addressing longer-term unmet needs. Additionally, by leveraging the strengths and capabilities of both Accuray and CIRC, CNNC Accuray (Tianjin) Medical Technology Co., Ltd. is designed to have a competitive advantage through its locally branded and manufactured innovative radiation therapy products.
CIRC has long-admired Accuray's transformative technology in helping cancer patients live longer, better lives. The Company looks forward to the new JV providing leading-edge technologies and delivering a full range of radiation therapy and radiosurgery treatments to the Chinese medical professionals and their patients. In a few years, as the JV attains China-based manufacturing, CNNC Accuray (Tianjin) Medical Technology Co., Ltd. will be uniquely positioned within the local radiation oncology industry and viewed in China as an authentic Chinese brand and manufacturer.
"Today's announcement, which follows an extensive, 18-month evaluation process, advances Accuray's mission to bring innovative, life-saving radiation products to cancer patients. We believe that by uniting CIRC's strong market access, significant local manufacturing experience and extensive infrastructure in China combined with Accuray's precise, innovative treatment solutions, the JV will be ideally positioned to effectively address unmet patient needs and improve lives in the world's largest market for radiation oncology," said Joshua H. Levine, president and chief executive officer of Accuray.
The JV will be located in Tianjin, China and sales operations are expected to begin toward the end of calendar 2019. During the interim period, Accuray's current Chinese distributor will continue its efforts to maximize orders and revenue. Accuray and CIRC believe that CIRC's market position from both a regulatory and commercial perspective will benefit the joint venture and allow greater market access to the recent China quotas and licenses released on October 29, 2018for 188 Type A radiotherapy systems and 1,208 Type B radiotherapy systems through the end of calendar 2020.
CNNC Accuray (Tianjin) Medical Technology Co., Ltd. will be governed by a seven-member Board of Directors, four of whom will be appointed by CIRC and three of whom will be appointed by Accuray.
Back To Top
---
Accuray and China Isotope and Radiation Corp. to manufacture, sell radiation oncology systems in China. Appl Rad Oncol.
By
News Release
|
January 28, 2019
About the Author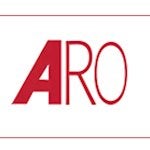 News Release