Accuray Announces Partnerships to Advance Precision Radiotherapy and Breast Cancer Treatment
By News Release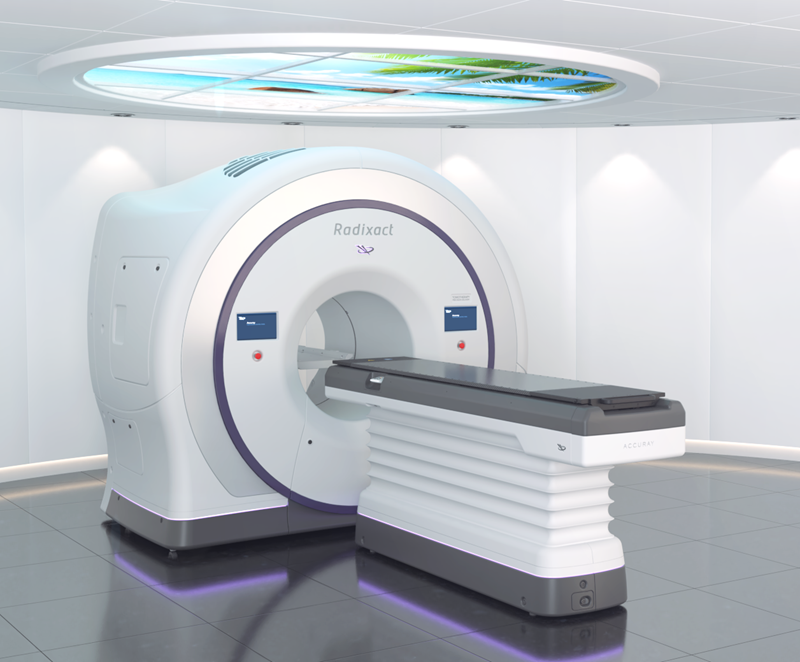 Accuray Inc. announced two partnerships in tandem with the 2022 ASTRO Annual Meeting.
The company signed a global commercial collaboration agreement with GE Healthcare designed to provide solutions that make it possible for more healthcare teams around the world to tailor patients' care at every stage of their treatment journey. The two companies will make available a comprehensive offering that brings together GE's precision diagnostic tools and Accuray Incorporated's innovative radiation therapy delivery capabilities to advance the practice of radiation therapy and help deliver personalized care to patients diagnosed with cancer.
The practice of radiation therapy requires high quality imaging to determine the size, shape and characteristics of tumors, and sophisticated delivery technology to help precisely target tumors, while differentiating and minimizing dose to healthy tissue. As advanced imaging continues to enable earlier diagnosis and identification of smaller lesions - the need for precision and accuracy of treatment will be of equal importance to enable clinicians to diagnose and treat earlier stage cancers with confidence. By bringing together GE's imaging solutions and Accuray radiation therapy technologies, the collaboration seeks to improve diagnosis and treatment across the spectrum of cancer care. The collaboration will initially focus on addressing challenges in the treatment of lung and brain cancers – with an emphasis on early detection; functional diagnostics to better inform planning decisions; and targeted, precise treatment delivery. Additionally, GE and Accuray will seek to drive digitalization and interoperability as healthcare systems look to build cancer care pathway solutions and streamline workflows in radiation oncology.
"Personalized medicine demands precision in both diagnosis and delivery," said Jan Makela, President & CEO of Imaging for GE Healthcare. "As we continue to build out our oncology offerings to help enable more precise, connected and compassionate care, we are committed to helping cancer care providers gain the upper hand through our suite of diagnostic technologies that help improve detection, as well as clinical and operational efficiency. In the face of complex diagnoses, we work to make the first image count in order to help shorten the window from diagnosis to treatment. We're excited about the opportunity to work with Accuray and expand access to our advanced imaging tools as we aim to provide a pathway to earlier diagnosis and better treatment options."
"The radiation therapy community is redefining personalized medicine with advances in technology that improve the cancer care continuum, from diagnosis to survivorship. For Accuray, this involves a continuous focus on innovation of our treatment planning and delivery technologies to help ensure medical care teams can deliver the most precise radiation treatments possible in the shortest amount of time," said Suzanne Winter, President & CEO of Accuray. "In 2022 it is estimated that more than one million US cancer patients will receive treatment with radiation therapy. This statistic underscores the importance of our collaboration with GE, a global leader in healthcare committed to creating best-in-class oncology solutions, to elevate the visibility of our solutions and ultimately, make potentially life-saving radiation therapy treatments available to more people."
As two US based companies with a broad global reach, GE and Accuray are committed to solutions designed with standard interoperability and interfaces that will allow integration with any vendor's systems providing customers with increased flexibility and choice. The agreement allows each party to continue to cooperate with other technologies . The collaboration will expand the reach for both companies to providers that want access to precise, accurate, and innovative solutions from diagnosis to treatment.
Accuray also unveiled a new 510(k) pending breast cancer treatment package for the Radixact System in partnership with C-RAD AB.
The breast cancer treatment package is designed to enable medical care teams to provide an integrated and automated Deep Inspiration Breath Hold (DIBH) solution using Surface Guided Radiation Therapy (SGRT) that delivers ultra-precise treatments that enhance safety and speed.
With the addition of this capability the Radixact System now offers the most comprehensive tool set in the industry by leveraging superior CT image quality from proprietary ClearRT imaging with the CT-linac capabilities of TomoHelical and TomoDirect deliveries in as quick as 10-minute treatment time slots.
"ASTRO 2022 marks an important milestone for our organization as we launch, with C-RAD, a new option for the Radixact System for treating the wide range of breast cancer patients. Breast cancer remains a significant women's health issue that with early detection and more precise treatment technology can have a major impact on extending and improving the quality of patients' lives. It seems appropriate to make this announcement during Breast Cancer Awareness Month, a time when people worldwide join together to raise awareness of improving early diagnosis and treatment options for this disease. This introduction is the result of our strong investment in R&D to deliver robust and differentiated products that are intended to improve lives," said Suzanne Winter, president and chief executive officer of Accuray.
"SGRT technology has proven its substantial benefits in hospitals and clinics around the world, as shown in the multitude of clinical research on the topic. We at C-RAD firmly believe surface tracking is becoming the standard of care," says Tim Thurn, CEO of C-RAD AB. "For breast cancer treatment in particular, our workflow for deep inspiration treatment has fantastic results, both for clinical teams but also for patients. The Accuray DIBH solution on Catalyst+ can be used for a multitude of indications, but for breast cancer treatments the seamless work􀀂ow allows deep inspiration treatment on the Radixact System to reduce the dose exposure to the heart amongst other benefits. The goggles as well as the in-room panels help guide the patient through their breathing cycles."
Back To Top
---
Accuray Announces Partnerships to Advance Precision Radiotherapy and Breast Cancer Treatment. Appl Rad Oncol.
By
News Release
|
October 28, 2022
About the Author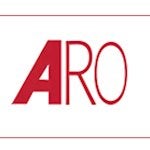 News Release