Accuray unveils new website reflecting patient-first cancer treatment innovation and care
By News Release
Accuray Incorporated has unveiled a new corporate website that reflects the company's evolution and leadership in patient-first cancer treatment innovations. The fully redesigned, modern site puts critical disease and treatment information at the fingertips of website visitors, highlights the unique features and capabilities that set the company's radiotherapy tools — including the CyberKnife, TomoTherapy and Radixact Systems — apart, and will serve as home base for details on future breakthroughs. Check out the new site at www.accuray.com.
"We take a patient-first approach to everything we do. As part of this, we continually introduce cancer treatment breakthroughs that help our customers improve clinical and economic outcomes. Now, our website accurately represents this patient centricity and innovative spirit," said Birgit Fleurent, Chief Marketing Officer at Accuray. "We hope you'll take a moment to check out the new accuray.com and explore the enhanced features and functionality designed to better serve our customers, our community and everyone involved in a patient's cancer care journey. This is the bold new face of Accuray and we're excited to share it with you."
Take a tour of the new website here.
The company's online home boasts a variety of new features and enhancements that improve the user experience and expand access to information, including:
Clean, intuitive navigation and faster load times allow visitors to quickly and easily find, access and understand the information they need, including in-depth details on the company's full range of product and software offerings
Redesigned product pages provide visitors with interactive views of treatment delivery, data management and treatment planning, highlighting the precision, versatility and efficiency of all Accuray radiation therapy tools
A new resource center puts valuable insights—including clinical studies, research reports, infographics, videos and fresh content about industry trends—front and center on the website and makes them accessible to everyone
The Accuray Alliance section offers improved navigation, more downloads and additional detail on the value of the company's industry-leading service and support programs
Dynamic and responsive design makes the site adaptable for viewing across a variety of devices
An enhanced treatment center locator tool helps visitors find a treatment facility near them, anywhere in the world
Radiotherapy is a fundamental component of oncology care,1 and according to recent market research, the global radiotherapy market is expected to grow from $5B in 2016 to more than $9B by 2024.2 Accuray Incorporated's differentiated product portfolio helps position the company to expand its leadership in the marketplace.
"We believe our CyberKnife, TomoTherapy and Radixact Systems have each, individually, changed the game in radiation therapy by enabling physicians to deliver precise, non-invasive treatment options while minimizing side effects and helping improve quality of life for countless patients across the globe," said Lionel Hadjadjeba, M.D., Senior Vice President and Chief Commercial Officer at Accuray. "The new website shines a spotlight on what we believe differentiates our technologies to allow them to set the stage for advancements that will redefine the future of our industry."
The news follows the company's launch of two patient-facing websites - www.cyberknife.com/ and www.tomotherapy.com - last year. Built to complement www.accuray.com and designed specifically for cancer patients, these two sites deliver additional resources and information about the disease and potential treatment options.
Back To Top
---
Accuray unveils new website reflecting patient-first cancer treatment innovation and care. Appl Rad Oncol.
By
News Release
|
May 14, 2018
About the Author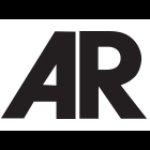 News Release