AI-based Software for Quantitative Assessment of PSMA Gets CE Mark
By News Release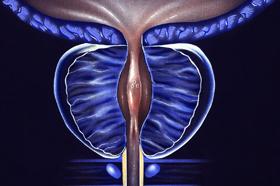 aPROMISE, an artificial intelligence-based, deep learning-enabled, medical device software that allows healthcare professionals and researchers to perform quantitative assessment of prostate-specific membrane antigen (PSMA) PET/CT in oncology has received CE Mark clearance. The software from EXINI Diagnostics AB, a subsidiary of Lantheus Holdings, Inc. includes automated body segmentation and marking for quantifying and reporting suspicious lesions in their anatomical context. The AI tool provides enhanced consistency in quantitative analysis and is intended to increase efficiency, accuracy and reproducibility of PSMA PET/CT image assessments.
In a prospectively planned independent analysis of the PyL OSPREY trial, aPROMISE demonstrated a high reproducibility with an intraclass correlation coefficient (ICC) of 0.99 (95%CI 0.99 - 0.99). In metastatic prostate cancer patients, the sensitivity of aPROMISE in a pre-selection of lesions was 92% for regional lymph nodes, 91% for distant lymph nodes, and 87% for bone.
"The Prostate Cancer Molecular Imaging Standardized Evaluation (PROMISE) criteria has proposed a uniform language for objective reporting to assist physicians in assessing a patient's tumor burden and also provides clinically meaningful information to physicians for developing therapeutic plans," said Matthias Eiber, Department of Nuclear Medicine, Klinikum Rechts der Isar, Technical University of Munich, Munich, Germany. "With the introduction of automation to the PROMISE criteria, the software is able to facilitate adherence to standardized reporting in clinical practice by reducing reporting time and limitations of manual assessment."
The OSPREY trial was designed to assess the diagnostic performance of PyL to detect prostate cancer in pelvic lymph nodes in subjects with high-risk prostate cancer (Cohort A) and confirm distant metastases in subjects with metastatic or recurrent prostate cancer (Cohort B). The primary endpoints for the trial were sensitivity and specificity of PyL PET/CT imaging to detect metastatic prostate cancer within the pelvic lymph nodes relative to histopathology in Cohort A. A key secondary endpoint of the trial was the sensitivity of PyL PET/CT imaging to detect prostate cancer within sites of metastasis or local recurrence relative to histopathology in Cohort B.
In the trial, the diagnostic performance of PyL in detecting disease in pelvic lymph nodes (Cohort A) was compared with histopathology. PyL showed specificity of 96-99%, sensitivity of 31-42%, and PPV of 78-91% meeting the specificity but not the pre-established sensitivity co-primary endpoint. In the metastatic or recurrent prostate cancer setting (Cohort B), PyL exhibited sensitivity of 93-99% and PPV of 81-88% in detecting metastatic lesions. Overall, PyL demonstrated high diagnostic performance in reliably detecting nodal and distant metastatic prostate cancer.
Safety results showed PyL was well tolerated. The most frequent adverse events reported were dysgeusia (2.6%), headache (1.8%), and fatigue (1.3%).
"The aPROMISE CE Mark clearance is an exciting milestone for Lantheus on the path to possible U.S. approval later this year," said Etienne Montagut, Sr. Vice President, Corporate Development. "We believe aPROMISE is a unique offering that could complement and strengthen our PSMA assets portfolio by improving their value and ease of use while assisting treating clinicians in their patient management decisions."
Back To Top
---
AI-based Software for Quantitative Assessment of PSMA Gets CE Mark. Appl Rad Oncol.
By
News Release
|
May 04, 2021
About the Author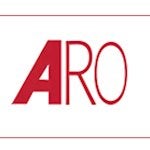 News Release