AI-Enabled PSMA Digital Application Cleared by FDA
By News Release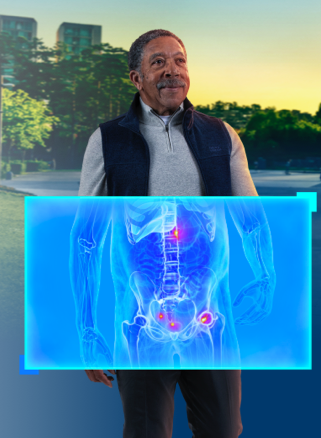 EXINI Diagnostics AB, a subsidiary of Lantheus Holdings, has been granted 510(k) clearance by the US Food and Drug Administration (FDA) for its digital application, aPROMISE (automated PROstate Cancer Molecular Imaging Standardized Evaluation).
Clinicians will have the option to utilize aPROMISE with PYLARIFY (piflufolastat F 18) to increase the efficiency and reproducibility of their prostate-specific membrane antigen (PSMA) PET/CT assessments. PYLARIFY was recently approved by the FDA and is the first and only commercially available PSMA-targeted PET imaging agent for prostate cancer. aPROMISE was developed to quantify and standardize assessment of PSMA PET/CT images and will support PYLARIFY (piflufolastat F 18) adoption in the US.
aPROMISE is an AI-based medical device software that uses a deep learning algorithm trained and validated across over 3,000 PSMA images to date, to allow healthcare professionals and researchers to perform quantitative assessment of PSMA PET/CT images in prostate cancer. The PROMISE criteria were developed by leading experts in prostate cancer imaging to standardize quantitative evaluation of prostate cancer lesions by location using PSMA PET/CT.1 aPROMISE facilitates rapid and robust quantification of prostate cancer lesions in anatomical context, enabling clinicians to make routine use in the clinic of a comprehensive, automated approach to patient evaluation. aPROMISE includes a solution for automated body segmentation and marking, quantifying and reporting suspicious lesions in their anatomical context. aPROMISE provides enhanced consistency in quantitative analysis and standardized reports and has demonstrated increased efficiency and reproducibility of clinicians' PSMA PET/CT image assessments.2,3
"Lantheus is pleased with the FDA clearance of aPROMISE, our AI-enabled digital application that expands our PSMA platform," said Etienne Montagut, Chief Business Officer for Lantheus. "We are excited to provide such an innovative tool for PSMA quantification and reporting that can empower clinicians to make more informed treatment decisions for their prostate cancer patients."
1Eiber M, Herrmann K, Calais J, Hadaschik B, Giesel FL, Hartenbach M, et al. Prostate Cancer Molecular Imaging Standardized Evaluation (PROMISE): Proposed miTNM Classification for the Interpretation of PSMA-Ligand PET/CT. Journal of nuclear medicine: official publication, Society of Nuclear Medicine. 2018;59(3):469-78.
2Nickols N, Anand A, Johnsson K, Brynolfsson J, Borrelli P, Juarez J, et al. aPROMISE: A Novel Automated-PROMISE platform to Standardize Evaluation of Tumor Burden in (18)F-DCFPyL (PSMA) images of Veterans with Prostate Cancer. Journal of nuclear medicine: official publication, Society of Nuclear Medicine. May 2021.
3Johnsson K, Brynolfsson J, Sahlstedt H, Nickols N, Rettig M, Probst S, Morris M, Bjartell A, Eiber M, Anand A, Analytical Performance of aPROMISE: Automated Anatomic Contextualization, Detection and Quantification of [18F]DCFPyL (PSMA) Imaging for Standardized Reporting: official Publication, EJNMMI. July 2021


Back To Top
---
AI-Enabled PSMA Digital Application Cleared by FDA. Appl Rad Oncol.
By
News Release
|
July 30, 2021
About the Author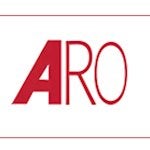 News Release