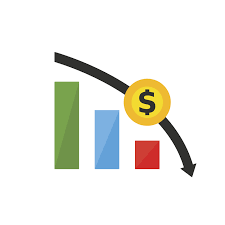 Costs for radiation therapy (RT) treatment for locally advanced rectal cancer could be reduced by as much as 77% if a short-course RT regimen was utilized, according to research presented at the annual meeting of the American Society of Clinical Oncology (ASCO), held May 31 to June 4 in Chicago.1
Led by principal investigator Assaf Moore, MD, of the Institute of Oncology, Davidoff Cancer Center, Rabin Medical Center, Petah Tikva, Israel, the researchers used a budget impact analysis similar to one they used to compare the cost of conventional external-beam radiation therapy (EBRT) treatment with moderately hypofractionated treatment for men with localized prostate cancer. Those results showed that RT costs could be lowered by up to 50%.2
"Although the US is a leader in changing trends in healthcare and technology, its high cost of healthcare based on a fee-for-service system is challenging the status quo," says Dr. Moore.
"The US proportion of gross domestic product expenditure far exceeds that of the 35 other member countries of the Organization for Economic Co-operation and Development (OCED)," he adds. "Radiotherapy techniques are ever improving and costs are rising. And while recent attention to value has been focused on pharmaceutical interventions, there are widespread opportunities for improving value in other fields, including radiotherapy."
The American Cancer Society estimates that 44,180 people will be diagnosed with rectal cancer in 2019.3 Using data from the Surveillance, Epidemiology, and End Results (SEER) database, the authors estimated that 12,945 patients receive RT annually in the US.1
For their study, they calculated the cost of standard long-course chemoradiation (CRT) by treatment planning method, intensity-modulated radiation therapy (IMRT), and conventional 3-dimensional chemoradiotherapy (3D CRT) using billing codes by the Outpatient Prospective Payment System (OPPS) pricing. The cost of concurrent chemotherapy was based on the 2018 Payment Allowance Limits for Medicare Part B Drugs by the US Centers for Medicare & Medicaid Services for the two well-established standard of care regimens, capecitabine and continuous infusion fluorouracil. The cost of IV catheter insertion and IV treatment handling were also included for continuous infusion fluorouracil-based CRT.
The researchers estimated the average cost of IMRT-based CRT to be $23,745, and that 3D-based CRT was $15,882. By comparison, 3D short-course radiation therapy would cost an estimated $5,457. The authors calculated that if 3D short-course radiation therapy was universally implemented, an annual savings of $125.7 million to $236.7 million would be possible, or an annual savings of 64% to 77%.
"The latest update from the American Society for Radiation Oncology (ASTRO) on rectal cancer limits the use of short-course radiotherapy in certain clinical indications," said Dr. Moore. "This is contrary to the European Society of Medical Oncology's (ESMO) guidelines. The main issue is with locally advanced tumors, although even in this clinical scenario, the two fractionation schemes were found to have comparative outcomes in a Polish Colorectal Study Group trial published in 2016.4 A recent analysis of cost effectiveness conducted by a U.S. multi-institutional research team also found short-course radiation therapy to be the most cost-effective strategy.4 We believe ASTRO should reconsider its recommendations in light of accumulating data."
Cost Savings for RT Treatment of Localized Prostate Cancer
In a similar budget impact analysis published in January 2019 in the Hindawi Journal of Oncology, Dr. Moore and colleagues determined that treating men with localized prostate cancer with a moderate hypofractionation regimen of EBRT instead of conventional treatment could reduce costs 25% to 50%.
American Cancer Society statistics estimate that 174,650 men will be newly diagnosed with prostate cancer in 2019,3 of whom an estimated 27,000 or more patients will be treated with EBRT based on data from the SEER database, according to the authors.
In their article, the authors cite findings from seven recent clinical trials analyzing the safety and efficacy of hypofractionated radiation compared to traditionally fractionated radiation for patients with localized prostate cancer. The studies found an equivalent level of efficacy and safety when using hypofractionated radiation. Moderate hypofractionation was determined to be noninferior to conventional fractionation for biochemical control, cancer-specific survival, and overall survival. With the exception of RTOG 0415 and the HYPRO trials, late toxicities were greater, but not statistically significant.
The authors used a similar methodology for this cost analysis as they did for their rectal cancer study. They made the assumptions that all patients treated annually with EBRT would have the same fractionation scheme and did not include any costs associated with adverse events. They determined that the annual cost of standard fractionated EBRT was $727 million for a 45-fraction regimen and $641.3 million for a 39-fraction regimen. If moderate hypofractionation was utilized, the cost would be $483 for 28 fractions and $363.8 for 20 fractions.
"Adopting moderate hypofractionation as a new standard of care could lead to a national annual savings of approximately $158.3 to $363.2 million," they wrote. This would also reduce costs incurred by patients relating to treatment costs and/or loss of work. And with treatment duration reduced from 8-9 weeks to 4-6 weeks, more patients could receive treatment at a radiation oncology center and/or wait time for treatment could be reduced.
Dr. Moore and co-authors also pointed out that a shorter treatment course—1 week compared to 5-and-a-half weeks for rectal cancer and 4 weeks compared to 8 weeks for prostate cancer—would be more convenient, require a shorter absence from work, and potentially reduce patient-paid co-pays and treatment costs as well and indirect personal costs, such as transportation-related expenses.
Hypofractionation for rectal cancer has not been more widely adopted in the US due in part to short-course radiation therapy trials only being conducted in Europe, says Dr. Moore. With respect to localized prostate cancer, ASTRO, ASCO, and the American Urological Association (AUA) have issued guidelines recommending that moderate hypofractionation be offered to low-risk patients who decline active surveillance, to men with intermediate-risk prostate cancer with or without radiation to the seminal vesicles, and to men with high-risk prostate cancer receiving EBRT to the prostate only.
"The more experience clinicians have with a certain regimen, the more comfortable and secure they become with offering it to patients," says Dr. Moore. "If most clinicians in the US are accustomed to standard chemoradiotherapy, and most trials they have participated in evaluated various modifications of this type of therapy, we can definitely understand the reluctance to experiment with a regimen that is unfamiliar to them.
"Short-course also requires surgeons' commitment and willingness to operate within a certain time frame," he adds, "as well as their confidence to modify the treatment paradigm."
REFERENCES
Moore A, Den RB, Gordon N, et al. The financial impact of fractionation scheme and treatment planning method for rectal cancer in the United States. J Clin Oncol. 2019;37(suppl; abstr 6518).
Moore A, Stav I, Den RB, et al. The financial impact of hypofractionated radiation for localized prostate cancer in the United States. Hindawi J Oncol. 2019:8170428. doi: 10.155/2019/8170428.
Siegel RL, Miller KD, Jemal A. Cancer statistics, 2019. Ca Cancer J Clin. 2019;69(1):7-34.
Bujko K, Wyricz L, Rutkowski A, et al. Long-course oxaliplatin-based preoperative chemoradiation versus 5 x 5 Gy and consolidation chemotherapy for cT4 or fixed cT3 rectal cancer: results of a randomized phase III study. Ann Oncol. 2016;27(5):834-842.
Raldow AC, Chen AB, Lee PP, et al. Cost-effectiveness of short-course radiation therapy vs long-course chemoradiation for locally advanced rectal cancer. JAMA Netw Open. 2019;2(4):e192249.
Back To Top