ASTRO '18: Accuray showcases RT innovations that extend possibilities for patients
By News Release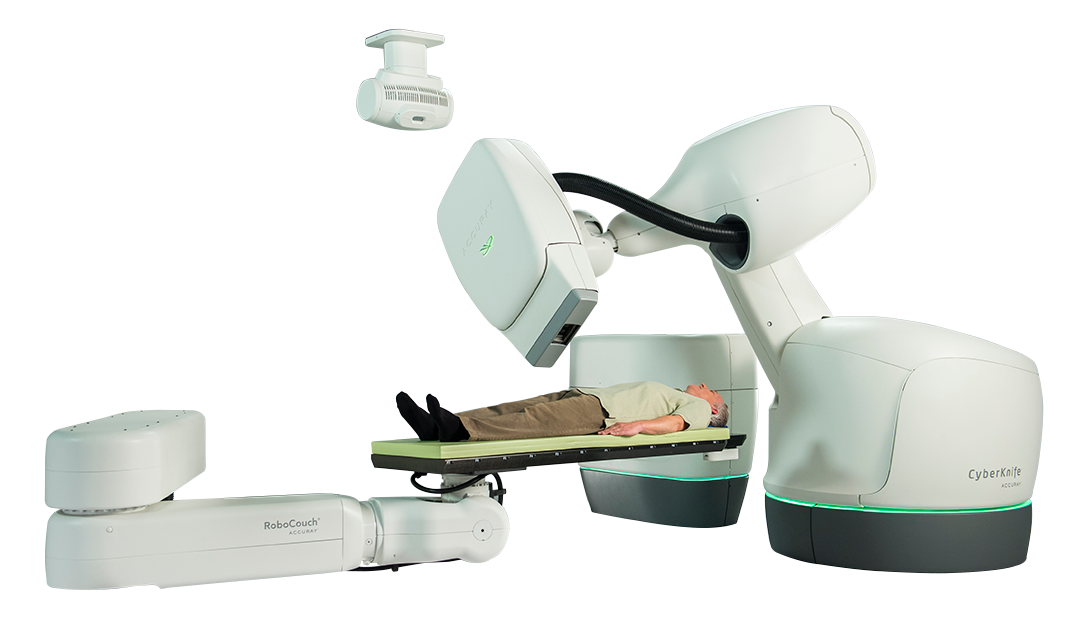 Building on its heritage of patient-first innovation, at this year's ASTRO (American Society for Radiation Oncology) Annual Meeting, Accuray Incorporated will showcase radiation therapy solutions designed to enable clinicians to deliver truly personalized cancer treatments aligned to the needs of each patient. Meeting attendees can visit Accuray at booth #2511 on October 21 - 23, 2018 in San Antonio, Texas to learn how advances in Accuray radiation therapy delivery systems and software are making it easier and faster to provide extremely precise results for the full range of cancer cases, from initial treatment to adaptive therapy to retreatments.
"We are proud to have the opportunity to attend this important meeting and provide access to information, demonstrations and educational opportunities for learning about advances in Accuray technologies. We are committed to partnering with the radiation oncology community to develop innovative products that will improve patient care, now and into the future," said Lionel Hadjadjeba, M.D., Senior Vice President, and Chief Commercial Officer at Accuray.
Meeting Highlights
New products and upcoming developments
CyberKnife® VOLO™ Optimizer: This next-generation optimizer simplifies the process of creating treatment plans, improves plan quality and enables more efficient exploration of the tradeoffs between treatment time and plan quality. Preliminary data from Accuray indicates that the CyberKnife VOLO Optimizer will provide a significant reduction in optimization time, and up to 50 percent reduction in treatment delivery time. Accuray will be launching this new optimizer at its booth at 11:00 am on Sunday, October 21st
CTrue™ IR (Iterative Reconstruction) for the Radixact® System: This powerful IR software improves soft-tissue contrast and reduces noise, enhancing image quality, while maintaining the same low imaging dose and fast reconstruction time as earlier versions of the software. These enhancements enable clinicians to efficiently deliver precise treatments more quickly, for more patients.
Radixact System with Real-Time Motion Synchronization* [510(k) pending, not available for sale]: Capabilities of the Radixact System are being expanded to offer real-time motion synchronization, with the goal of improving dose accuracy and treatment times compared to other methods, such as gating. These capabilities will build on the current Radixact System, which is fully integrated with the Accuray Precision® Treatment Planning System and iDMS™ Data Management System. These hardware and software solutions work seamlessly together and were introduced to help improve treatment outcomes and workflow efficiencies, enabling clinicians to provide optimal treatments for more patients, every day. *Not 510(k) cleared or available for commercial distribution
Events
Accuray will host two educational symposia and a broad range of Accuray Exchange in Radiation Oncology (AERO™) Academy sessions. ASTRO meeting attendees will have the chance to learn from industry experts about clinical advances and best practices that have the potential to improve cancer patients' outcomes and quality of life.
Click here for more information or to register for the symposia.
Symposia: Breast Cancer: Your Challenges Today - Our Solutions for Tomorrow:
Sunday, October 21st from 12:15p.m. - 1:15p.m.
Moderator: Jean-Philippe Pignol, M.D., Ph.D. FRCPC; Dalhousie University, Halifax, Canada
Panelists

Asal Shoushtari Rahimi, M.D., MS; U.T. Southwestern Medical Center, Dallas, TX, USA
Nathan Corradini, MS, DABR SSRMP; Clinica Luganese, Lugano, Switzerland
Jennifer R. Bellon, M.D.; Dana-Farber Cancer Institute, Boston, MA, USA
Carole Massabeau, M.D.; Institut Universitaire du Cancer de Toulouse Oncopole, Toulouse, France
Symposia: Dynamic Tracking and Motion Correction: Over 15 Years of Accuray Leadership:
Monday, October 22nd from 12:30p.m. - 1:30p.m.
Moderator: Fabienne Hirigoyenberry-Lanson, P.hD., Vice President Global Medical and Scientific Affairs, Accuray
Panelists

Cristian Cotrutz, Ph.D.; Swedish Radiosurgery Center, Seattle, WA, USA
Jonathan W. Lischalk, M.D.; Medstar Georgetown University Hospital, Washington, DC, USA
John Bayouth, Ph.D.; University of Wisconsin School of Medicine and Public Health, Madison, WI, USA
AERO™ Academy Sessions: October 21st - October 23rd
Attendees at this year's ASTRO meeting will have the opportunity to participate in interactive discussions with clinical experts on the use of Accuray technologies during daily presentations at Accuray booth #2511. Topics include building a CyberKnife® prostate SBRT practice; benefits of TomoDirect™ for breast cancer; interactive planning on the CyberKnife System with the new VOLO™ Optimizer; demonstration of PreciseRTX™ Retreatment Option; and plan adaptation with improved MVCT on the Radixact® System.
Unique Hologram Technology
Throughout the ASTRO meeting attendees will have the opportunity to view viRTual-Where Art Meets Science, an immersive virtual reality experience that provides an opportunity to see how Accuray patient-first innovations are transforming what is possible for cancer patients around the world.
Back To Top
---
ASTRO '18: Accuray showcases RT innovations that extend possibilities for patients. Appl Rad Oncol.
By
News Release
|
October 17, 2018
About the Author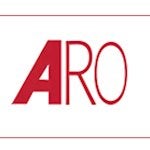 News Release