ASTRO '18 CIVCO Radiotherapy debuts new solutions that improve patient journey
By News Release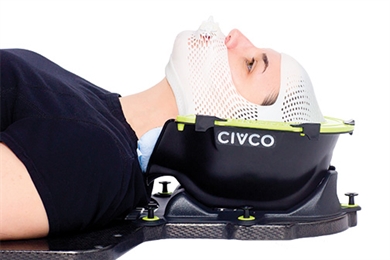 CIVCO Radiotherapy, a global provider of high-quality, innovative, patient-centric radiotherapy solutions, will introduce and demonstrate multiple new solutions and collaborative partnerships in booth #2833 at the American Society for Radiation Oncology (ASTRO) Meeting taking place October 21-24, 2018 in San Antonio, Texas.
CIVCO's most recent innovations and solutions focusing on improving patient comfort, wellness and outcomes, before, during and after treatment include:
Solstice™ SRS Immobilization System, now FDA 510(k) cleared, provides corrective pitch capability and positioning flexibility for non-invasive head and neck radiotherapy treatment.
Adaptiiv 3D Bolus and Brachytherapy Applicator, an advanced software solution that enables the creation of customized 3D printed accessories used during radiotherapy to improve treatment accuracy and patient comfort. Adaptiiv is now FDA 510(k) cleared to market 3D Bolus Software in the U.S.
StrataXRT® Wound Dressing, a novel, flexible wound dressing for the management of radiation dermatitis. CIVCO is the exclusive U.S provider of the StrataXRT® product.
Universal Couchtop™, now available on Varian's TrueBeam® and VitalBeam™ Radiotherapy Systems(version 2.7 and higher software, including PerfectPitch™ 6DoF and 4DoF couches). The couchtop contains no support mechanism to move or account for during planning and utilizes 7 cm indexing.
Also featured in-booth include Comfort Marker 2.0*, an innovative patient marking system by Medical Precision b.v., new and improved Vac-Lok™ Cushions, enhanced Chabner XRT® Radiation Bra, TOTIM®Patient Immobilization Cushions**, GrayDucks Stents™ for custom oral positioning and immobilization of the tongue** and ProtonSeries™, a new family of position immobilization solutions now FDA 510(k) cleared for proton therapy.
Along with the above mentioned, many other solutions that improve the entire patient journey will be showcased. For more information or to schedule a demo, visit CIVCO at Booth #2833 during ASTRO or visit www.CivcoRT.com.
*Currently not available for sale.
**Not available for sale in the U.S.
Back To Top
---
ASTRO '18 CIVCO Radiotherapy debuts new solutions that improve patient journey . Appl Rad Oncol.
By
News Release
|
October 17, 2018
About the Author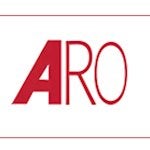 News Release