ASTRO '18: Siemens introduces RT Pro Edition for Biograph Vision for PET/CT RT planning
By News Release
At the 60th annual meeting of the American Society for Radiation Oncology (ASTRO), Oct. 21-24 at the Henry B. Gonzalez Convention Center in San Antonio, Siemens Healthineers debuts the RT Pro edition for Biograph Vision™ – a version of the company's new positron emission tomography/computed tomography (PET/CT) scanner designed for radiation therapy (RT) treatment planning.The system has a new, improved detector that enables an improved level of resolution and the industry's highest effective sensitivity1, which can lead to better understanding of disease progression and treatment resistance, enabling the therapist to tailor treatment more precisely and make early adjustments.
The large 78 cm bore accommodates stereotactic and RT positioning accessories. The patient bed is compliant with the TG 66 guidelines issued by the American Association of Physicists in Medicine (AAPM) to ensure quality assurance in CT simulation.
HD FOV Pro reconstruction allows the user to see the entire CT field of view with a high level of quality, enabling visualization of the patient outline. With this level of visualization, the therapist can, for example, close the contour around the patient's skin.
The RT Pro edition of the Biograph Vision has a host of features to further improve respiratory motion management in RT treatment planning, including PET/CT respiratory gating; temporal maximum intensity projection (t-MIP); AverageCT phase-match gating to automatically reduce respiratory misalignments between PET and CT; and an extended scan time for CT respiratory gating, which benefits patients with slow breathing patterns.
Additional treatment planning features include the iMAR iterative algorithm for CT metal artifact reduction, which also can be used in PET reconstructions; single-source dual energy CT; and FAST Dual Energy Results, which facilitates distribution of monoenergetic data sets to the picture archiving and communications system (PACS).
"With the RT Pro edition for Biograph Vision, Siemens Healthineers goes beyond digital to reveal the bigger picture for radiation therapy planning, helping the customer better understand disease progression and address personalized medicine by focusing on clinical insights while driving sustainable outcomes," said Hanno Dotzel, Vice President of Radiation Oncology at Siemens Healthineers North America.
¹ Compared to competitive information available at time of publication and internal measurements. Data on file.
Back To Top
---
ASTRO '18: Siemens introduces RT Pro Edition for Biograph Vision for PET/CT RT planning. Appl Rad Oncol.
By
News Release
|
October 21, 2018
About the Author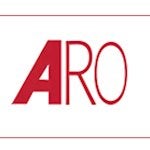 News Release