ASTRO 20: Initial Mevion Research Demonstrates FLASH Effect at Bragg Peak
By News Release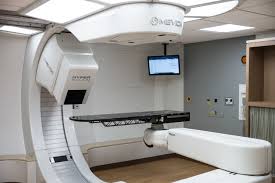 Mevion Medical Systems presented publicly the first pre-clinical results of its research demonstrating the FLASH effect using a commercial MEVION S250i proton accelerator at the American Society for Radiation Oncology (ASTRO) Annual Meeting on October 27th. The study results showed a clear signal in the survival curves, where the FLASH effect has been delivered at the Bragg Peak. This study is also the first demonstration of the FLASH effect at the Bragg Peak.
The study's goal, modeled after a benchmark experiment performed with electrons, was to increase the survivability of healthy mice when delivering doses at FLASH rates, which are lethal when delivered at conventional dose rates.
FLASH Therapy*, a non-invasive, ultra-high dose rate technique delivering treatments in less than one second, may dramatically improve the cancer-fighting benefits of therapeutic radiation by shortening treatment courses and lessening side effects.
Mevion proton accelerators are inherently able to deliver ultra-high dose rates and speeds necessary for a successful FLASH effect due to its Direct Beam Delivery (DBD) system architecture. In addition to a scanning magnet capable of 3-millisecond spot switching and an energy modulation system switching as fast as 50-milliseconds, Mevion's DBD features a highly efficient beamline where transmission efficiency does not drop below 70%. This design, exclusive to Mevion, enables a Bragg Peak FLASH effect at ultra-high dose rates. These core strengths allow Mevion systems to deliver both conformality and FLASH dose sparing, which are critical for clinical FLASH proton therapy treatments.
Previous proton FLASH research has been limited by the beam line design of other proton machines that rely on conventional energy selection systems (ESS) with "shoot-through" beams. These machines transmission efficiencies are reduced to less than 1%, as the energy drops to deliver beams with a shallow range. ESS systems lose much of their beam; therefore, a Bragg Peak FLASH effect at a high dose rate is impossible to deliver with such a system.
FLASH Developer Mode
Built for power and speed, Mevion proton systems were designed with the future in mind. MEVION S250i accelerators can be easily switched from clinical use to Developer Mode to deliver the high dose rates needed for the Bragg Peak's FLASH effect at any energy. The MEVION S250i platform will make it simpler for centers to study this breakthrough technology's potential clinical application.
"Mevion proton systems are the most ready to deliver ultra-high dose rates needed for the biological benefits of FLASH Therapy without compromising the conformality needed to provide the highest clinical value," said Tina Yu, chief executive officer at Mevion. "Mevion continues to be at the forefront of innovative proton technology by simplifying complex clinical modalities and transforming them into real-world applications and access to life-saving technologies."
The study's full presentation is available to view on-demand at Mevion.com.
*FLASH Therapy is currently under preclinical research and is not yet available for commercial sale or clinical use.
Back To Top
---
ASTRO 20: Initial Mevion Research Demonstrates FLASH Effect at Bragg Peak. Appl Rad Oncol.
By
News Release
|
November 09, 2020
About the Author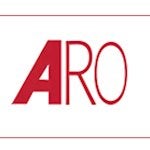 News Release