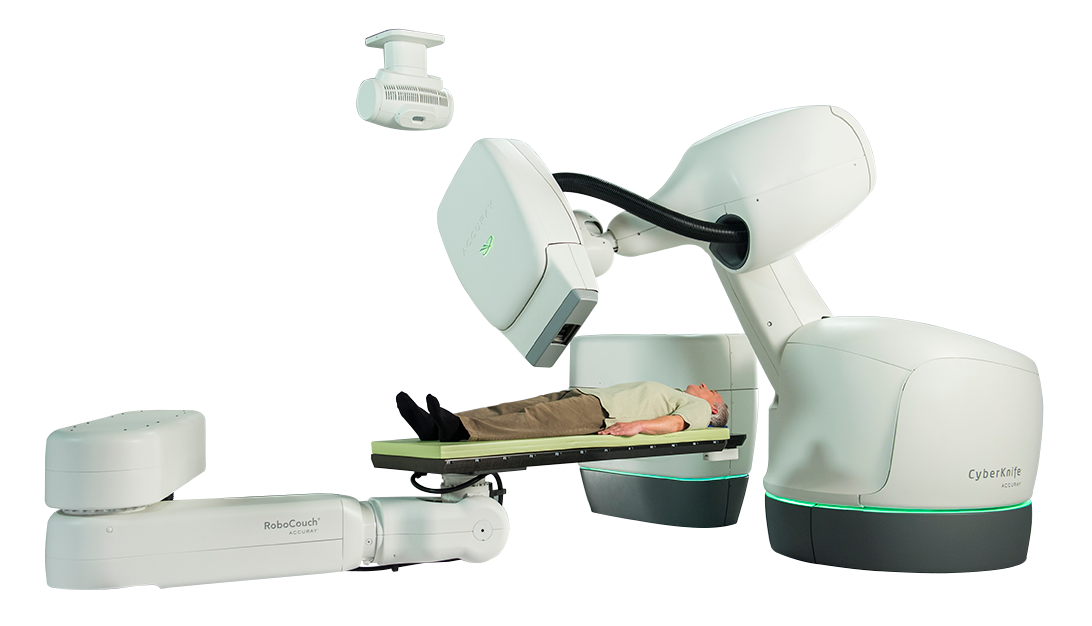 Accuray Incorporated will share data and first-hand experience with its advanced CyberKnife® and Radixact™ Systems, and unique software solutions, at the 2017 ASTRO (American Society for Radiation Oncology) Annual Meeting in San Diego, California from Sept. 24 to 27, 2017.
"We are pleased to have the opportunity to share information about our products which will benefit clinicians' practice today and lead to innovations that we anticipate will enhance the way cancer is treated in the future. We believe that compelling new data, expert insights and product demonstrations underscore our focus on putting patients first and at the same time, will reinforce clinicians' confidence in the value of our technologies over the long-term," said Lionel Hadjadjeba, MD, Senior Vice President and Chief Commercial Officer at Accuray.
Meeting highlights: innovations in treatment planning and delivery
Meeting attendees are invited to visit Accuray booth #1517 throughout the meeting to see software demonstrations, hear from industry experts and speak with company representatives.
The CyberKnife System upgrade with the Accuray Precision™ Treatment Planning System (TPS): the fully integrated Accuray TPS allows clinicians to reduce treatment times, while advanced TPS features enhance workflow efficiencies.
The Radixact System: the next generation TomoTherapy® platform represents a major step forward in treatment speed, efficiency and ease of use, enabling customers to deliver precise radiation treatments to a high volume of patients.
The CyberKnife System High-Definition ImagingRing (HDI)*: a cutting-edge cone beam CT (CBCT) imaging system designed to enable both 3D volumetric imaging and adaptive radiotherapy workflows. When paired with the System's highly accurate couch imaging and patient registration, along with true robotic alignment, it is projected to facilitate unmatched precision and versatility in stereotactic radiosurgery and stereotactic body radiation therapy. *Work in progress and not available for sale in any market.
Multiple opportunities to hear from radiation oncology experts
ASTRO attendees can attend educational symposia and Accuray Exchange in Radiation Oncology (AERO™) Academy sessions to learn about advances in clinical practice that are transforming patient experience and outcomes.
CyberKnife System Symposium: Sunday, September 24th from 12:15p.m. PT - 1:15p.m. PT
Clinical Experience with Breast Applications
Jonathan Haas, MD, Winthrop University Hospital, United States
Prostate SBRT – Heterogeneous Dose Distribution: Rationale, Methods, Outcomesand Future Direction: 2017 Update
Donald B. Fuller, MD, Genesis Healthcare Partners, United States
Head and Neck Skull Base Stereotactic Radiotherapy Plan Comparison Study: Gamma Knife, CyberKnife®, Linac Photons, or Protons?
Jack Phan, MD, PhD, MD Anderson Cancer Center, United States
Radixact™ System Symposium: Monday, September 25th from 12:30p.m. PT - 1:30 p.m. PT
TomoTherapy® versus RapidArc: Comparisonof Clinical Outcomes in Head & Neck Cancers
Jean-Emmanuel Bibault, MD, MSc, Georges Pompidou European Hospital, France
Adaptive Replanning and DeliveryVerification with PreciseART™ on Radixact™
Allen Li, PhD, DABMP, FAAPM, Medical College of Wisconsin, United States
UW Radixact™ Experience
John Bayouth, PhD, University of Wisconsin – Madison School of Medicine and Public Health, United States
AERO™ Academy Sessions: September 24th – September 26th
Presentations will be hosted on a daily basis at Accuray booth #1517. Attendees will have the opportunity to engage in interactive discussions on the real-world use of Accuray technologies with clinical experts. Topics include CyberKnife prostate SBRT, using the TomoTherapy System for whole breast irradiation and the feasibility of real-time motion management with the Radixact System.
Back To Top