ASTRO awards 26 members with Fellow status
By News Release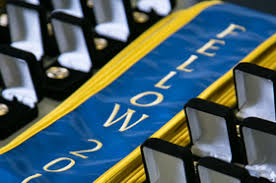 The American Society for Radiation Oncology (ASTRO) has selected 26 distinguished members to receive the ASTRO Fellow (FASTRO) designation. The 2019 class of Fellows will be recognized in September during ASTRO's 61st Annual Meeting in Chicago.
The ASTRO Fellows program recognizes individuals who have made significant contributions to the field of radiation oncology and to the society through research, education, patient care and service to the field. Since its inception in 2006, the FASTRO designation has been awarded to just 353 of ASTRO's more than 10,000 members worldwide.
"On behalf of ASTRO, I commend these 26 outstanding physicians and scientists for their collective and far-reaching contributions to our specialty, as well as for each individual's work to advance cancer research, education and clinical care to improve patient outcomes," said Paul Harari, MD, FASTRO, Chair of the ASTRO Board of Directors.
The 2019 ASTRO Fellows are:
Ron R. Allison, MD, Federal Medical Center
Felipe A. Calvo, MD, Clinica Universidad de Navarra
Allen M. Chen, MD, University of California, Irvine
Gregg Franklin, MD, PhD, New Mexico Cancer Center
Joel Greenberger, MD, UPMC Hillman Cancer Center
Michele Yvette Halyard, MD, Mayo Clinic, Scottsdale
Daphne Haas-Kogan, MD, Dana-Farber Cancer Institute/Brigham and Women's Hospital
Kathleen M. Hintenlang, PhD, The Ohio State University
Vivek Kavadi, MD, Texas Oncology
Paul Keall, PhD, The University of Sydney
Larry L. Kestin, MD, MHP Radiation Oncology Institute
Deepak Khuntia, MD, Precision Cancer Specialists
David Kirsch, MD, PhD, Duke University Medical Center
Sunil Krishnan, MD, The University of Texas MD Anderson Cancer Center
Fei-Fei Liu, MD, Princess Margaret Cancer Centre
Daniel Low, PhD, University of California, Los Angeles
Matthew Manning, MD, Cone Health
Rinaa Punglia, MD, MPH, Dana-Farber Cancer Institute
Ramesh Rengan, MD, PhD, University of Washington School of Medicine
Ugur Selek, MD, PhD, The University of Texas MD Anderson Cancer Center-Istanbul
Helen A. Shi, MD, MS, MPH, Massachusetts General Hospital
Benjamin D. Smith, MD, The University of Texas MD Anderson Cancer Center
Srinivasan Vijayakumar, MD, University of Mississippi Medical Center
Akila N. Viswanathan, MD, Johns Hopkins Medicine
Catheryn Yashar, MD, University of California, San Diego
Torunn Yock, MD, MCH, Massachusetts General Hospital
Fellows candidates must be nominated by a current ASTRO Fellow, accompanied by three letters of support from ASTRO members. A committee reviews all nominations and presents the candidates to ASTRO's Board of Directors for approval.
ASTRO's Annual Meeting, the world's largest scientific meeting in radiation oncology, will be held September 15-18, 2019 at McCormick Place West in Chicago. The 2019 ASTRO Annual Meeting is expected to attract more than 10,000 oncologists, clinicians, researchers and other health care professionals from across the globe.
Back To Top
---
ASTRO awards 26 members with Fellow status . Appl Rad Oncol.
By
News Release
|
August 08, 2019
About the Author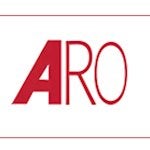 News Release