ASTRO awards early career research grants to four physician-scientists
By News Release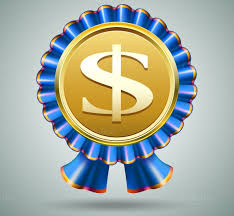 The American Society for Radiation Oncology (ASTRO) is awarding $275,000 in research awards to four early career scientists as part of the Society's efforts to retain and foster the intellectual research talent currently entering the field of radiation oncology. For 2017, the Research Grants committee selected one Junior Faculty Award and three Resident Seed Grant recipients. All winners will be recognized at ASTRO's 59th Annual Meeting, taking place September 24-27, at the San Diego Convention Center.
"ASTRO may not conduct its own scientific research—but we aim to create an environment where researchers are able to succeed. These grants recognize the innovative work being done by those in our field, and they also identify and encourage early career researchers," said ASTRO Chair David C. Beyer, MD, FASTRO. "By supporting these researchers, our specialty will benefit from their discoveries, which, in turn, will eventually lead to better outcomes for our patients—the ultimate goal we physicians strive for, every day."
The ASTRO Junior Faculty Career Research Training Award (JFA) gives early career physicians and researchers the opportunity to develop careers and focus on research relevant to radiation oncology, biology or physics. Recipients must be board-eligible physicians, physicists in radiation oncology or radiobiologists within the first three years of their junior faculty appointment. One junior faculty member was selected for this award, which provides $100,000 annually for two years.
The 2017 JFA grant recipient is Erina Vlashi, PhD, from the University of California, Los Angeles. Dr. Vlashi is interested in how ionizing radiation induces the reprogramming of breast cancer cells into breast-cancer-initiating or stem cells that can lead to increased tumor growth and treatment resistance. Understanding the steps in how radiation alters the metabolic state of breast tumor cells can provide key insights into how these cells will respond to subsequent ionizing radiation (IR) exposure.
The ASTRO Resident/Fellows in Radiation Oncology Research Seed Award supports residents or fellows who are planning a career in basic science or clinical research in radiation oncology. Three researchers were selected for this award, which provides $25,000 per recipient for one year. The three 2017 Resident/Fellows in Radiation Oncology Research Seed Award recipients are:
Devarati Mitra, MD, PhD, from the Dana-Farber Cancer Institute, Boston. Dr. Mitra will investigate how administration of hypofractionated radiation modulates the immune response in head and neck carcinoma. He will explore if such modulation can increase the efficacy of immune checkpoint inhibitors when combined with radiation.
Shushan Rana, MD, from the Oregon Health & Science University, Portland, Oregon. Dr. Rana will investigate how microRNA, specifically miR-15a, affects endothelial radiosensitivity through regulation of acid sphingomyelinase ceramide-induced apoptosis, a pathway which is preferentially induced at higher doses of radiation. He hopes to ultimately prevent the development of immune cell anergy and/or exhaustion to improve tumor responses to anti-tumor treatment.
Ye Yuan, MD, from the University of California, Los Angeles. Dr. Yuan's interest is in how tumors evade the immune system through upregulation of PD-L1 and PD-L2 expression. Mediators that inhibit gene expression including micro-RNA molecules can be activated by radiation treatment. How radiation activates miR-34 that subsequently binds to and downregulates PD-L1 and PD-L2 expression still remains unclear and may be an effective way to stimulate the immune response to kill tumor cells.
All awardees must submit a report to ASTRO at the midterm and the conclusion of their research, and they are strongly encouraged to submit their study as an abstract to a subsequent ASTRO Annual Meeting. The grant winners are selected by ASTRO's Research Grants Evaluation Committee within the Science Council and approved by the ASTRO Board of Directors.
For more information about ASTRO's grants and awards, visit https://www.astro.org/Funding-Opportunities.aspx.
For more information about ASTRO's 59th Annual Meeting, visit www.astro.org/AnnualMeeting. For press registration and media policies for ASTRO's 59th Annual Meeting, visit www.astro.org/AMPress.
Back To Top
---
ASTRO awards early career research grants to four physician-scientists . Appl Rad Oncol.
By
News Release
|
September 18, 2017
About the Author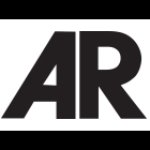 News Release