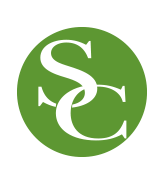 Two Texas-based nonprofits, Candlelighters of El Paso and the Light and Salt Association, have been named the recipients of the American Society for Radiation Oncology (ASTRO) 2018 Survivor Circle grants. Each organization will receive a $10,000 grant to aid their cancer support programs and will be recognized at an award ceremony on October 23 during ASTRO's 60thAnnual Meeting in San Antonio.
"The Survivor Circle Grant Program is one way that ASTRO recognizes the important and meaningful work that nonprofit organizations contribute to support cancer patients and their families," said ASTRO President Paul Harari, MD, FASTRO. "We are honored to give back to the organizations that work in the communities where we hold our Annual Meeting, including this year's worthy grant recipients."
Candlelighters of El Paso was formed in 1978 as an informal support group for parents of children with cancer. "At that time, there were few resources available to provide information, financial assistance or the emotional support necessary to cope with this life-threatening disease," said Scott Lynch, chief executive officer of Candlelighters.
"Today, parents of children with cancer continue to lend their unique perspective as members of our board, staff and volunteers as we provide free support to childhood cancer patients, ages birth to 21 years of age, and their families across the El Paso region," Lynch said.
Candlelighters' current continuum of care is offered in three main areas: emergency financial assistance, psychosocial programs and therapeutic services. The organization offers camps to children with cancer, as well as camps for siblings of children with cancer. They also offer a horse therapy program for teens, a three-session intervention for caregivers of children recently diagnosed, and provide monthly support groups, family enrichment workshops and holiday-centered activities.
"Our organization remains the sole provider of free family services in the region offering support, advocacy and education to children diagnosed with cancer, their families and the community-at-large," said Lynch. "Our continuum of care addresses the prolonged strain, including financial, emotional and social strain, resulting from a child battling a life-threatening illness. This range of care begins immediately following the diagnosis, throughout the treatment period and up to six months after treatment as families regain normalcy to their lives."
More than 90 percent of the families the nonprofit assists live at or below the national poverty level, so the organization provides emergency financial assistance to cover immediate needs such as rent, utilities, unreimbursed medical expenses and transportation costs to and from treatment.
"The ASTRO Survivor Circle grant will provide support for our Emergency Financial Assistance (EFA) program," said Lynch. "The financial impact is often the most immediate concern for clients, as unreimbursed medical bills and time away from work inevitably reduces the household income. Reliable transportation, meal assistance and out-of-town travel for treatments are essential to the families adjusting to having a child with an acute illness."
The Light and Salt Association is a nonprofit that aims to assist the vulnerable Asian-American community in the greater Houston area through quality care and services, promoting healthy living and fostering a sense of community.
Through its Cancer Support Network, the Light and Salt Association assisted 897 cancer patients and survivors in 2017. This program provides transportation assistance to treatments and grocery shopping to cancer patients and their caregivers, translation and interpretation services during doctor's appointments, home and hospital visits to cancer patients and other peer support during cancer treatment.
"For 2017 alone, we have provided 685 trips of treatment-related transportation assistance and 891 units of home or hospital visits to cancer patients," said Helen Sun, executive director of the Light and Salt Association. "All of these services were provided by staff or volunteers using their own vehicles. Funding from the ASTRO's Survivor Circle Grant will help provide gas and mileage reimbursements for staff or volunteers who provide transportation and language assistance and peer support services to cancer patients."
"These services are crucial because they will increase cancer patients' adherence to treatments," said Sun. "Cancer treatments like radiation treatment last a relatively longer period of time and occur with frequent visits. These supporting services can provide some relief for caregivers because many of them cannot afford to take off work to accompany their loved ones to treatment facilities due to conflict in work schedules or fear of losing their jobs."
In addition to the transportation, language and peer support assistance, the Light and Sun Association also holds cancer support group meetings and helps with cancer screening services, such as Hepatitis C testing, fecal occult blood tests, mammograms and pap smears.
ASTRO's 60th Annual Meeting, the world's largest scientific meeting in radiation oncology, will be held October 21-24, 2018 at the Henry B. Gonzalez Convention Center in San Antonio. The meeting is expected to attract more than 11,000 attendees from across the globe, including oncologists from all disciplines and members of the entire radiation oncology team. Visit ASTRO online to view past Survivor Circle grant awardees and more information about the Survivor Circle program or for more information about the ASTRO Annual Meeting.
Back To Top