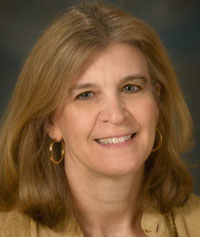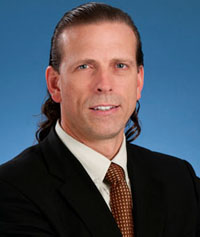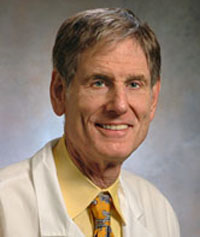 The American Society for Radiation Oncology (ASTRO) recently named three leaders in radiation oncology as the recipients of its Gold Medal award. Patricia Eifel, MD, FASTRO, David Jaffray, PhD, and Ralph Weichselbaum, MD, were awarded the highest honor bestowed upon ASTRO members and recognized for their achievements at ASTRO's 60th Annual Meeting in San Antonio.
ASTRO awards its Gold Medal annually to individuals who have made outstanding lifetime contributions in the field of radiation oncology, including achievements in clinical patient care, research, teaching and service to the profession. In the award's 42nd consecutive year, Drs. Eifel, Jaffray and Weichselbaum join an exclusive group of 84 Gold Medalists selected over the decades from among the roughly 10,000 ASTRO members.
"The ASTRO Gold Medal recognizes trailblazers in radiation oncology whose multiple, significant contributions to the field have shaped and strengthened cancer care. The 2018 honorees are well-known for both their groundbreaking research and their commitment to translating this work into improved patient outcomes," said Paul Harari, MD, FASTRO, Chair of ASTRO's Board of Directors.
Patricia Eifel, MD, FASTRO, (pictured left) was the first woman hired as a faculty member at the Joint Center for Radiation Therapy at Harvard Medical School in 1982. Now a nationally renowned expert in gynecologic radiation oncology, she has been on the faculty at the University of Texas MD Anderson Cancer Center for 30 years, including 20 years as chief of their gynecologic oncology service.
Dr. Eifel was lead author on an influential study demonstrating that the addition of chemotherapy to radiation therapy improved survival for women with cervical cancer. The publication of this study led to a new standard of care for cervical cancer and is one of the most widely cited articles in the field.
Dr. Eifel has published 180 articles in the field of radiation oncology. Her clinical database, which documents and analyzes the outcomes of thousands of patients treated with radiation therapy, is considered one of the most extensive in the field and has led to many observations that have influenced clinical practice and trial designs around the world.
Dr. Eifel served as Chair of the ASTRO Board of Directors in 2008-2009. During her years on the Board, ASTRO built a lobbying effort against self-referral, founded the Radiation Oncology Institute (ROI), successfully lobbied against proposed cuts in Medicare reimbursement and expanded its guidelines activities.
David Jaffray, PhD, (pictured middle) a leading medical physicist, is known for his innovation, leadership and scholarship. His most well-known contribution to the field is the development of the kilovoltage cone-beam CT (CBCT) for image-guided radiation therapy (IGRT). This technology revolutionized the field, changed the way patients are treated and enabled the growth of stereotactic body radiation therapy to treat cancer.
Dr. Jaffray's work on CBCT has resulted in several patents and licenses, as well as one of the most highly cited papers in radiation oncology. He also developed a small-animal image-guided irradiator, which is indispensible for the field of radiobiology research.
The head of the radiation physics department at Princess Margaret Cancer Centre in Toronto, Dr. Jaffray also directs the Spatio-Temporal Targeting and Amplification of Radiation Response (STTARR) Innovation Centre and is the executive vice president of technology and innovation for the University Health Network.
With nearly 250 peer-reviewed publications, Dr. Jaffray's extensive CV reflects the impact of his work on the field of radiation oncology. He also has received major awards in the field of medical physics, including the Sylvia Sorkin-Greenfield Award, the Farrington Daniels Award and the Sylvia Fedoruk Award.
Ralph Weichselbaum, MD, (pictured right) has been identified as the most cited radiation oncologist of the past decade, with more than 850 published articles. He and his colleagues were one of the first groups to systematically study multiagent chemotherapy and radiation therapy combinations in head and neck cancer.
Dr. Weichselbaum was one of the first investigators to recognize that radiation can activate signal transduction processes that result in activation of the immediate early genes and cytokine genes. His research also has focused on ways to combine radiation therapy with immunotherapy—using radiation to activate the immune system to attack cancer cells.
Dr. Weichselbaum has been credited, along with colleague Samuel Hellman, MD, with describing the oligometastic state. In 1995, the pair published an influential article that posited there was a state in between a few and many metastases, which they termed oligometastasis, and that this disease could be treated successfully with high-dose radiation therapy or surgery.
Dr. Weichselbaum is the Daniel K. Ludwig Distinguished Service Professor and Chair of the department of radiation and cellular oncology at the University of Chicago and the co-director of the Ludwig Center for Metastasis Research. He also is one of only three radiation oncologists to receive the David A. Karnofsky Memorial Award and Lecture from the American Society of Clinical Oncology.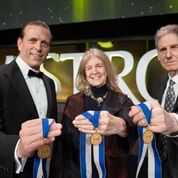 Back To Top