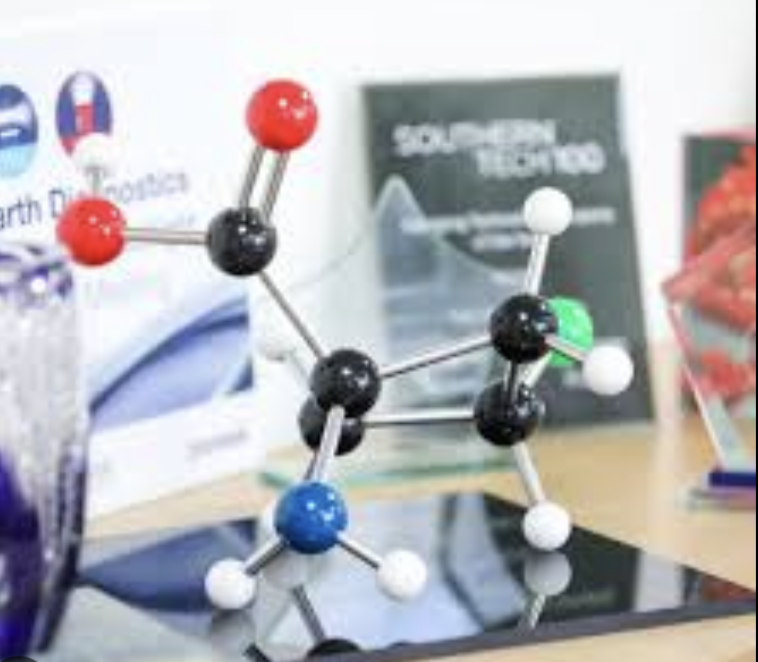 Blue Earth Diagnostics, a Bracco company, showcased its PET radiopharmaceutical capabilities at the ASTRO conference, with much of the buzz focused on two noteworthy presentations that took place at the annual meeting, held Oct. 23-26 in San Antonio, Texas.
Benjamin Lowentritt, MD, director of minimally invasive surgery and robotics, and director of the prostate cancer care program at Chesapeake Urology Associates in Towson, Md., presented on Blue Earth's investigational radiohybrid prostate-specific membrane antigen (rhPSMA) compound, detailing results from a secondary analysis of the phase III SPOTLIGHT study that evaluated the impact of clinical factors on the detection rate of 18F-rhPSMA-7.3 PET imaging in men with suspected prostate cancer recurrence based on elevated prostate-specific antigen (PSA) levels.
Terri Wilson, president of Blue Earth Diagnostics Inc. (U.S.) noted that the findings, which showed an excess of 80% of trial patients having a positive scan, represent a potentially significant opportunity for prostate cancer, impacting urology, radiation oncology, and nuclear medicine.
"The research looked at different clinical parameters such as PSA levels, PSA doubling time, and Gleason scores that influence the detection rates," explained Eugene Teoh, MBBS, MRCP, FRCR, DPhil, chief medical officer of Blue Earth Diagnostics. "The results are exciting for the cross-functional community of physicians who manage the care of prostate cancer patients."
"PET wasn't widely used for prostate cancer before Axumin came to the market, and now with even more options, there is a lot of excitement in this space," Wilson said.
Graham Campbell, MD, radiation oncology resident at the University of Wisconsin Hospitals and Clinics, Madison, presented the latest findings about Axumin (fluciclovine F 18), the FDA-approved injection for PET imaging in men with suspected prostate cancer recurrence based on elevated PSA levels following prior treatment. Presentations about Axumin included interim analyses from a randomized trial of 18F-fluciclovine and 68Ga-PSMA PET/CT in post-prostatectomy radiotherapy, evaluation of the prognostic utility of 18F-fluciclovine PET after salvage radiotherapy, and timing and patterns of potentially salvageable recurrences after stereotactic body radiation therapy for localized prostate cancer.
Blue Earth Diagnostics also hosted an ASTRO Industry-Expert Theater event with Edward Obedian, MD, radiation oncologist at St. Francis Hospital in Long Island, N.Y., presenting on "Emerging Data on the Impact of Axumin PET Imaging on Radiotherapy Decisions."
In speaking about Blue Earth Diagnostics' development program investigating the use of 18F-fluciclovine for the detection of recurrent brain metastases, Dr. Teoh said, "We are so privileged to work alongside deep domain subject matter experts. It's only through such essential collaborations that we can potentially enhance the care of patients with for brain metastases."
Dr. Teoh, who is also the medical lead for the Brain Metastasis Research and Development Program, noted that as patients undergo radiation therapy to the brain, the company is examining potential recurrence of the metastases post-therapy, recognizing that an appropriate diagnostic tool, used very early on, may provide important information regarding the future management of these patients.
"When these patients start to have a potential recurrence in their brain, conventional MRI scanning can't always tell the difference between a recurrence or the effects of the initial radiation therapy. It just shows a lesion that is growing, and that's where we can leverage advanced diagnostics to bring extra information to help manage these patients."
In addition to future potential applications in brain metastases, Dr. Teoh also discussed Blue Earth's contribution in providing data to build artificial intelligence applications in diagnostic imaging.
"We're making sure we can contribute to discovery in this space," he concluded.
Back To Top