BridgeBio and Bristol Myers Squibb Partner to Study New Treatment for KRAS Mutations
By News Release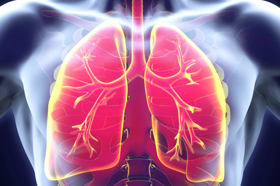 BridgeBio Pharma, Inc. announced a non-exclusive, co-funded clinical collaboration with Bristol Myers Squibb to evaluate the combination of BBP-398, a potentially best-in-class SHP2 inhibitor, with OPDIVO (nivolumab) in patients with advanced solid tumors with KRAS mutations with the hope of providing an effective new treatment option for patients with difficult-to-treat cancers.
The collaboration will also include the initiation of a Phase 1/2 study to evaluate the safety and preliminary efficacy of BBP-398 in combination with both OPDIVO as doublet therapy, and OPDIVO plus a KRASG12C inhibitor as triplet therapy in non-small cell lung cancer (NSCLC) with KRAS mutations, as first- and second-line treatment options. Under the terms of the non-exclusive collaboration, BridgeBio will sponsor the study and Bristol Myers Squibb will provide nivolumab. Both BridgeBio and Bristol Myers Squibb will share the cost of clinical development activities for the combination trial.
SHP2 is a protein-tyrosine phosphatase that links growth factor, cytokine and integrin signaling with the downstream RAS/ERK MAPK pathway to regulate cellular proliferation and survival. Overactivity of the SHP2 pathway, often driven by distinct genetic mutations, is a critical contributor to many forms of cancer, and is a mechanism of resistance to several targeted therapies.
"Cancers that are driven by hyperactive MAPK signaling, including certain RAS mutations such as KRASG12C, may be sensitive to SHP2 inhibition," said Frank McCormick, Ph.D., chairman of oncology at BridgeBio. "With this collaboration, we hope to better elucidate our SHP2 inhibitor's ability to enhance immuno-oncology and other targeted therapies to potentially provide options for patients with difficult-to-treat cancers as quickly and safely as possible."
KRAS mutations occur in approximately 27% of NSCLC cases and approximately 17% of malignant solid tumors. Combination of anti-PD-1 treatment with BBP-398, and other targeted therapies, could be promising for patients with KRAS mutations.
"A priority of ours is to develop innovative medicines that target tumor intrinsic mechanisms including the MAPK pathway," said Emma Lees, senior vice president, oncology research at Bristol Myers Squibb. "We look forward to beginning the clinical exploration of the mechanistic rationale and therapeutic benefit from combining robust MAPK pathway inhibition and PD- 1 blockade in KRAS mutant NSCLC."
"We are pleased to collaborate with Bristol Myers Squibb and advance BridgeBio's larger strategy to fully interrogate BBP-398, a potentially best-in- class SHP2 inhibitor, as an ideal combination agent for certain cancer patients given its profile and potential for once daily dosing," said Eli Wallace, PhD, chief scientific officer of oncology at BridgeBio. "By partnering with one of the strongest oncology players in the industry, we hope to provide a new therapeutic approach to cancer patients in need."
BridgeBio is currently advancing its Phase 1 clinical trial in patients with solid tumors driven by mutations in the MAPK signaling pathway, including RAS and receptor tyrosine kinase genes.
Back To Top
---
BridgeBio and Bristol Myers Squibb Partner to Study New Treatment for KRAS Mutations. Appl Rad Oncol.
By
News Release
|
July 28, 2021
About the Author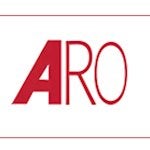 News Release