Central Texas cancer survivors encouraged to apply for ASTRO Survivor Circle award
By News Release

The American Society for Radiation Oncology encourages cancer survivors in or around the central Texas area to apply for its Survivor Circle Award, an annual honor that recognizes an individual for translating their diagnosis into a commitment to helping others through cancer-related volunteering and service. The winner of the 2018 Survivor Circle Award will receive $1,000 and will be recognized this fall at ASTRO's 60th Annual Meeting, the nation's largest scientific meeting focused on radiation oncology.
Any cancer survivor--that is, a person living with the diagnosis of cancer--residing in the central Texas area who received or is receiving radiation therapy as part of their treatment and who gives back to their community through volunteer efforts related to cancer is eligible for the award. Since 2003, ASTRO has recognized cancer survivors in the city where its Annual Meeting is being held. The 2018 Annual Meeting, which is expected to attract more than 11,000 radiation oncology physicians and professionals, will be held October 21-24, 2018, at the Henry B. Gonzales Convention Center in San Antonio. The winner will be recognized at a ceremony on Tuesday, October 23, 2018.
"Patients who confront cancer are uniquely aware of the multiple physical, emotional and social challenges that must be faced daily," said Theodore DeWeese, MD, FASTRO, ASTRO's President-elect. "The Survivor Circle Award recognizes heroic and caring individuals who have been able to use their own experience to reach out and help others facing a similar battle."
The online Survivor Circle Award application asks entrants to complete five open-ended questions about their experiences giving back to their local communities. The application deadline is May 15.
"As we strive to maintain excellence in patient care, cancer survivors and organizations that support them are valuable resources to ASTRO and our members," said Laura Thevenot, Chief Executive Officer of ASTRO. "Our Survivor Circle Award recognizes that cancer survivors have the unique ability to inspire, educate and support those around them."
Potential applicants are encouraged to visit RTAnswers.org, ASTRO's patient education website, for the application and more information about the Survivor Circle Award. For more information about ASTRO's 60th Annual Meeting, visit www.astro.org/annualmeeting.
Back To Top
---
Central Texas cancer survivors encouraged to apply for ASTRO Survivor Circle award. Appl Rad Oncol.
By
News Release
|
April 13, 2018
About the Author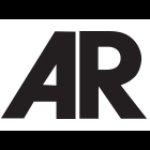 News Release