Chris Toth Appointed President, COO of Varian
By News Release
Varian has announced the following leadership appointments, effective October 5, 2020:
Chris Toth, (pictured right) Varian Oncology Systems President, has been appointed to the newly created role of President and Chief Operating Officer;
Kevin O'Reilly, Senior Vice President of Global Operations, will succeed Toth as Senior Vice President and President of Varian Oncology Systems; and
Stephanie Foster, Vice President of Revenue Operations, has been named Senior Vice President of Global Supply Chain Operations.
As President and COO, Toth will oversee Varian's business operations, including execution of the Company's fiscal 2021 goals and strategic initiatives. Toth will continue to report to Chief Executive Officer Dow Wilson. In addition, O'Reilly will be focused on executing Varian's proven strategy in Oncology Systems, and Foster will lead all aspects of the Company's integrated supply chain for Oncology Systems.­
"This announcement is a testament to the deep and diverse bench of talented leaders we have at Varian, as well as a reflection of our commitment to realizing our vision and strengthening our support for Varian's customers and their patients," said Wilson. "I'm thrilled to congratulate Chris, Kevin and Stephanie on their expanded leadership roles, and I'm confident that they will ensure our entire team is well positioned to build on Varian's success and accomplish our goals for 2021 and beyond."
Wilson continued, "Chris is an ideal fit for Varian's President and COO, as he is a proven leader whose contributions over the past two decades have been invaluable to the growth of our company – from both a business perspective and a cultural one. In addition to an impressive track record of strategic planning and execution, Chris brings a passion to his work that inspires and motivates our team to advance the fight against cancer. I'm excited to see all that Varian will accomplish under his leadership."
"This is an important moment in Varian's history, and I am honored to work with our talented and agile team to build on our strong momentum," said Toth. "Varian is moving at full speed to achieve our goal of a world without fear of cancer. While we work toward completing a transformational combination with Siemens Healthineers, we're continuing to make impressive progress on our efforts to provide more intelligent solutions, data and insights to deliver world-class cancer care globally. Looking ahead, we don't intend to slow down. Our unwavering focus on helping our customers care for their patients will continue to propel us forward."
Back To Top
---
Chris Toth Appointed President, COO of Varian. Appl Rad Oncol.
By
News Release
|
September 15, 2020
About the Author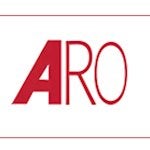 News Release