Cianna's wire-free breast tumor localization with SAVI SCOUT reaches usage milestone
By News Release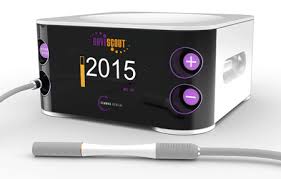 Cianna Medical, Inc., a provider of wire-free breast localization, announced that over 230 hospitals across the United States have collectively performed over 25,000 breast tumor localizations with the Wire-free Breast Tumor Localization with SAVI SCOUT. SCOUT is the most precise and broadly applicable localizing system available, according to a company press release.
Dr. Freya Schnabel, director of breast surgery at the NYU Langone Perlmutter Cancer Center and one of the first users of SCOUT Radar Localization notes, "Wire-free, non-radioactive breast tumor localization makes sense. This advance in technology gives us great localization that is much more patient-friendly. We can localize the tumor in advance, so the day of surgery is significantly shorter. We need to remember that patients are fasting on the day of surgery and prolonging and complicating the pre-surgical process may be very difficult for them. Wire-free technology really allows us to focus on the patient and the surgery, rather than all of the logistics, stress and anxiety of getting everything done on that same day."
"As SCOUT continues to reach significant milestones we are grateful for the uncompromising support of our clinical collaborators and dedicated team. SCOUT has been the subject of 12 peer reviewed paper and clinical abstracts validating its clinical efficacy and operational efficiency," said Jill Anderson, President and CEO of Cianna Medical. "Additionally, SCOUT has been the recipient of multiple technology awards."
The SAVI SCOUT Radar Breast Localization System is the first and only wire-free system that can be used for both lumpectomy localization and to mark a biopsy site, with no significant artifacts on MRI studies. Using SCOUT, surgeons can precisely target the affected tissue using its 360˚ detection capability to pinpoint its location within ±1mm, which can mean more successful surgeries, optimized breast conservation strategies and enhanced outcomes for women. The SCOUT reflector is the only implant used in wire-free localization that can be implanted with no restrictions on the length of time the reflector can remain in the breast. In addition, because the reflector will not interfere with MRI studies, patients are not restricted in the types of imaging modalities they may need.
Beyond the technology, Cianna Medical is committed to helping healthcare professionals in implementing a wire-free localization program through SCOUTCare, a program that provides multi-modality training for radiologists, surgeons and allied health professionals. It includes customized implementation planning, certification of the clinical team and facility, coding and reimbursement guidance as well as assistance for uninsured patients. "With SCOUTCare, we are able to maximize support for breast care programs across the U.S. that are integrating their compassion for patients with our SCOUT technology to become wire-free providers," noted Jill Anderson.
Updates on SCOUT Radar Localization experiences will be presented in the opening workshop New Concepts in Locoregional Therapy of Breast Cancer at the University of Florida Multidisciplinary Symposium on Breast Disease February 15-18, 2018, in Amelia Island, FL. The Cianna Medical team will be exhibiting and demonstrating the system throughout the conference.
Back To Top
---
Cianna's wire-free breast tumor localization with SAVI SCOUT reaches usage milestone. Appl Rad Oncol.
By
News Release
|
February 07, 2018
About the Author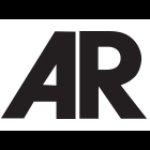 News Release