Dana-Farber Researchers to Present Key Studies at ASCO Annual Meeting
By News Release
Dana-Farber Cancer Institute researchers will showcase innovative advances in kidney cancer and melanoma, along with dozens of other research studies, at the 2021 Annual Meeting of the American Society of Clinical Oncology (ASCO). The studies will be presented during the virtual program on June 4-8, 2021.
Toni K. Choueiri, MD, the director of the Lank Center for Genitourinary Oncology at Dana-Farber, will present results from the randomized, double-blind, phase III KEYNOTE-564 trial evaluating pembrolizumab versus placebo after surgery in patients with renal cell carcinoma (abstract LBA5). Dr. Choueiri will present findings during ASCO's Plenary Session, which features five studies deemed to have the greatest potential impact on patient care, on Sunday, June 6, 2021, 1:00pm-4:00pm ET.
Stephen Hodi, MD, the director of the Melanoma Center and Center for Immuno-Oncology at Dana-Farber is co-senior author on the RELATIVITY-047 study evaluating combination treatment with two immunotherapies (relatlimab plus nivolumab) versus nivolumab alone in first-line treatment for patients with advanced melanoma (abstract 9503). Findings from the RELATIVITY-047 study will be presented during the Melanoma/Skin Cancers Oral Abstract Session on Sunday, June 6, 2021, 8:00am-11:00am ET.
Other key research shows new treatments and diagnostic advances in lung cancer, leukemia, head and neck cancer, pediatrics, and many others.
Additionally, Dana-Farber researchers are recipients of ASCO's Special Awards, the Society's highest honors.
Jennifer A. Ligibel, MD, director of the Leonard P. Zakim Center for Integrative Therapies and Healthy Living and the director of the Center for Faculty Well-Being at Dana-Farber, is the recipient of the Hologic, Inc Endowed Women Who Conquer Cancer Mentorship Award.
Tracy A. Balboni, MD, MPH, FAAHPM, radiation oncologist at Dana-Farber/Brigham and Women's Cancer Center and a professor of radiation oncology at Harvard Medical School, is the recipient of the Walther Cancer Foundation Palliative and Supportive Care in Oncology Endowed Award.
Back To Top
---
Dana-Farber Researchers to Present Key Studies at ASCO Annual Meeting. Appl Rad Oncol.
By
News Release
|
May 24, 2021
About the Author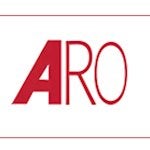 News Release