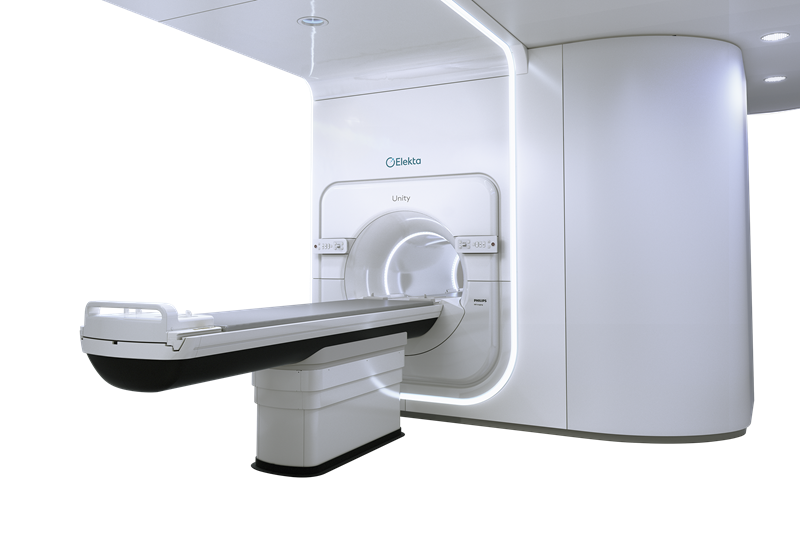 Elekta Care 360, an expansion of Elekta Care's global portfolio of customer services aimed at enhancing customers' clinical operations, and CE marking for new functionality on Elekta Unity, the company's MR-Linac, were announced by the company at the 2022 ASTRO Annual Meeting.
Regarding Elekta Care 360, Gustaf Salford, Elekta's President and CEO, says, "We looked at the needs of our customers in their day-to-day life and found a gap – the portfolio of services in Elekta Care 360 responds to this. This initiative fulfils a key pillar of our ACCESS 2025 strategy: to be a customer lifetime companion. We effectively step into the clinic with our customers to support their clinical needs and ensure they get the greatest value from their investment."
Today, customers are familiar with Elekta's commitment to install and implement our technology when they acquire, for example, a linear accelerator (linac). To enhance this experience, Elekta Care 360 brings a new layer of commitment, partnering with clinical teams from installation and throughout the lifetime of their Elekta technology. Elekta Care 360 allows customers to experience freedom of choice and flexibility by providing access to a community of best-in-class experts that bring customized solutions to improve efficiency and outcomes in their practices and for their patients. These solutions include, for example, dosimetry, consultancy, and physics start-up services.
Paul Bergström, Executive Vice President Global Services, adds: "New treatment techniques and technology developments are continually emerging, requiring constant updates in know-how. These services through Elekta Care 360 will enhance our full line of radiation therapy solutions, including linacs, Unity MR-Linac, brachytherapy, as well as software solutions such as treatment planning solutions, quality management systems, and so on."
For healthcare providers, this means not only a seamless, comprehensive service portfolio throughout the life of the equipment, but standardized delivery instead of ad hoc solutions from various service providers. Through Elekta Care 360, healthcare providers will receive streamlined processes that are faster, consistent, and more efficient.
Elekta Care 360 services are available to both new and existing customers and will be rolled out in the US initially, with Europe and other major markets added subsequently.
The company' MR-Linac, Elekta Unity, has received CE mark for its Comprehensive Motion Management with True Tracking and automatic gating functionalities. These support advanced motion management during delivery of radiation therapy to treat cancer. The features represent the next phase of Elekta Unity's Comprehensive Motion Management (CMM) vision, which will drive efficiency and productivity and create opportunities for condensed treatment courses, fewer side effects, and improved outcomes for cancer patients.
With automatic gating, supported by Elekta's unique True Tracking algorithms, the radiation beam is automatically turned off when the tumor moves outside of the beam, ensuring treatment is always focused on the target. For the first time ever in radiotherapy, Elekta Unity's True Tracking provides continuous tracking of the 3D position of any target in real time, non-invasively and without surrogates.
This new functionality gives clinicians the freedom to choose the right motion management strategy for their patient and allows them to trust the combination of True Tracking and automatic gating to deliver doses exactly where needed. Together with Elekta's CMM developments, these will allow more patients to be treated with more precision, with no additional set-up time for the user, no hardware to install, and no major changes to processes for radiation therapy departments. These enhancements make Elekta Unity the most advanced MR-Linac with diagnostic-quality imaging on the market and herald a new era in precision radiation therapy.
"Elekta Unity already delivers unparalleled visualization in the presence of motion, thanks to our superior 1.5 Tesla MR imaging with diagnostic image quality," says Lionel Hadjadjeba, President Linac Solutions at Elekta. "Now, with the launch of CMM with True Tracking and automatic gating, this marks an important moment in our evolution. It takes Elekta Unity's capabilities to the next level, allowing clinicians to deliver real-time, adaptive treatment in the presence of motion, anywhere in the body."
Elekta's CEO, Gustaf Salford, adds, "In line with Elekta's culture of innovation, we are proud to present the latest, most advanced motion management solution available. This is an important step on our Comprehensive Motion Management journey, one that gives patients and their doctors a new strategy in managing cancer. But we will continue to accelerate innovation. . Working with the Elekta MR-Linac Consortium – comprising hundreds of clinicians and scientists across the globe – we will continue to innovate and develop the solutions they require to provide their patients with the very best outcomes possible."
Back To Top