Elekta to offer improved clinical QA through investment in iRT Systems
By News Release

Elekta has purchased a minority stake in the German company, iRT Systems GmbH, in order to improve its quality assurance (QA) offering to clinics and hospitals around the world.
For the past six years, iRT Systems has developed the Integral Quality Monitor (IQM) system in cooperation with Princess Margaret Cancer Centre, part of the University Health Network (UHN), in Toronto, Canada. IQM is the first verification system available on the market that monitors the delivered treatment while comparing it to the planned treatment in real time. IQM is completely integrated into the treatment workflow, acquiring high-quality data automatically without user interaction. Leading radiation therapy departments around the world have extensively tested IQM and are implementing IQM in their clinical routine as an integral part of their quality assurance program – and among them are many Elekta customers.
"Elekta relentlessly pursues the advancement of treatment quality assurance – through innovation, collaboration or procurement – by elevating quality control at all stages of the workflow" said Maurits Wolleswinkel, Head of Portfolio and Chief Strategy Officer at Elekta. "With our stake in iRT, we can help ensure that all oncology departments can do so, more accurately, efficiently and reliably, by using IQM."
Jürgen Oellig, Managing Director at iRT, said: "By investing in IQM, clinics are investing in the most advanced quality assurance technology, uniquely offering real-time verification during the patient treatment. And by investing in iRT, Elekta will enable its customers to automate all their dosimetric QA processes so they can provide the best possible treatment quality and a new level of safety for their patients."
IQM has CE mark, FDA 510(k) clearance as well as regulatory approvals in Canada and Australia and other markets.
Back To Top
---
Elekta to offer improved clinical QA through investment in iRT Systems. Appl Rad Oncol.
By
News Release
|
April 09, 2019
About the Author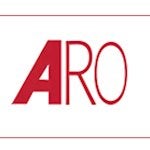 News Release