FDA Breakthrough Designation Granted to Revumenib for the Treatment R/R KMT2Ar Acute Leukemia
By News Release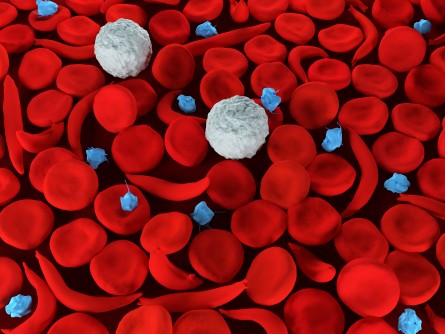 Based on Phase 1 data from the AUGMENT-101 trial, the US FDA has granted Breakthrough Therapy Designation (BTD) for revumenib for the treatment of adult and pediatric patients with relapsed or refractory (R/R) acute leukemia harboring a KMT2A rearrangement (KMT2Ar). Revumenib is the Company's highly selective, oral menin inhibitor.
"The Breakthrough Therapy Designation underscores revumenib's potential as a first- and best-in-class therapy to meaningfully change the treatment paradigm for patients with R/R KMT2Ar acute leukemia, whether it presents clinically as acute myeloid leukemia (AML) or acute lymphocytic leukemia (ALL), in adults or children," said Michael A Metzger, Chief Executive Officer. "Revumenib has the potential, if approved, to be the first drug to address the significant unmet need in KMT2Ar leukemia believed to occur in up to 10% of all acute leukemias, including in approximately 80% of infant acute leukemias. Syndax is committed to bringing revumenib to these patients as quickly as possible and we look forward to working collaboratively with the FDA to expedite a potential approval of revumenib."
The BTD is supported by Phase 1 data from the AUGMENT-101 trial. Ten of 37 patients (27%) with age and phenotype agnostic KMT2Ar acute leukemia treated at doses meeting the protocol defined criteria for the recommended Phase 2 dose (RP2D) and evaluable for efficacy as of the March 2022 data cutoff achieved a complete remission as measured by a CR/CRh. Included in this analysis were patients treated in Arm A (226 and 276 mg q12 hours not receiving a strong CYP3A4 inhibitor) and Arm B (113 and 163 mg q12 hours receiving a strong CYP3A4 inhibitor).
Additional data from the Phase 1 portion of the AUGMENT-101 trial will be presented during two oral sessions at the American Society of Hematology (ASH) Annual Meeting on December 10, 2022. The abstracts (Abstracts #63 and #376) describe data on the 60 patients with R/R mutant NPM1 (n=14) or KMT2A rearranged (MLLr; n=46) acute leukemia that were evaluable for efficacy as of the March 2022 data cutoff date. Additional analyses from the trial that will be presented at the ASH Annual Meeting indicate a 27% CR/CRh rate at doses meeting the protocol defined criteria for the RP2D in all efficacy evaluable patients
(13/48) and in patients with an NPM1 mutation (3/11). There were no discontinuations due to treatment-related adverse events.
Rearrangements of the KMT2A (mixed lineage leukemia or MLL) gene give rise to KMT2Ar acute leukemia known to have a poor prognosis, with less than 25% of adult patients surviving past five years. KMT2A genes produce fusion proteins that require interaction with the protein called menin to drive leukemic cancer growth. Disruption of the menin-KMT2Ar interaction has been shown to halt the growth of KMT2Ar leukemic cells.
KMT2Ar acute leukemia can phenotypically appear as AML, ALL, or mixed phenotype acute leukemia (MPAL) and is routinely diagnosed through currently available cytogenetic or molecular diagnostic techniques. The median overall survival (OS) after standard of care first-line treatment, including intensive chemotherapy and transplant, is less than 1 year and the majority of patients suffer relapse within 5 years. Most R/R patients treated with second-line therapy relapse within the first year. With third line treatment or beyond, only a small percentage of patients achieve complete remission (CR), and the median OS is less than 3 months.
Back To Top
---
FDA Breakthrough Designation Granted to Revumenib for the Treatment R/R KMT2Ar Acute Leukemia. Appl Rad Oncol.
By
News Release
|
December 07, 2022
About the Author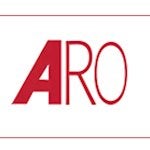 News Release