First cervical cancer patient treated in Europe with Xoft system
By News Release
iCAD, Inc., a provider of advanced image analysis, workflow solutions and radiation therapy for the early identification and treatment of cancer, has announced the first cervical cancer patient in Europe was treated with the Xoft Axxent Electronic Brachytherapy (eBx) System at the Hospital Universitario Miguel Servet in Zaragoza, Spain in May 2016.
"International adoption of the Xoft System has increased significantly in recent years, further demonstrating our commitment to providing global access to electronic brachytherapy for patients who may benefit from iCAD's revolutionary technology," said Ken Ferry, CEO of iCAD,in a press release. "Cervical cancer continues to be an international health risk for many women, with an estimated 530,000 new cases diagnosed each year.[i] We are pleased to partner with the Hospital Universitario Miguel Servet to offer this lifesaving treatment option to women in Spain and throughout the E.U."
In April 2015, Hospital Universitario Miguel Servet became the first hospital in Spain to adopt the Xoft System, which is FDA-cleared, CE-marked and licensed in a growing number of countries for the treatment of cancer anywhere in the body, including nonmelanoma skin cancer, early stage breast cancer, and gynecological cancer.
The cervical applicator is Xoft's first multichannel applicator; it is used to deliver a precise dose of radiation to target areas of the cervix, uterus, endometrium, and vagina while minimizing exposure to healthy tissue. Cervical cancer treatments with the Xoft System are usually administered in an outpatient setting under anesthesia.
Hospital Universitario Miguel Servet was named a Xoft Center of Excellence in November 2015. Within the first year of adoption, clinicians at the hospital have used the Xoft System weekly to treat more than 100 breast cancer patients and more than 30 endometrial cancer patients.
"The Xoft System was seamlessly integrated into our clinical practice due to its mobility advantages and overall versatility," said Martin Tejedor, M.D., chief of radiation oncology at Hospital Universitario Miguel Servet. "The technology's minimal shielding requirements and small footprint allow it to be easily transported between multiple departments, enabling us to treat patients five days a week across a variety of clinical indications."
The Xoft System delivers a therapeutic dose of isotope-free radiation to target sites from inside the body or directly on the skin's surface through procedure-specific applicators. Its proprietary miniaturized 50 kV x-ray source is designed to target cancer and spare healthy tissues.
"A growing body of research continues to support electronic brachytherapy as a viable treatment option across a range of clinical applications," added Ferry. "The Xoft System's multidisciplinary approach offers a cost-effective treatment option with many important advantages for both clinicians and patients."
Back To Top
---
First cervical cancer patient treated in Europe with Xoft system. Appl Rad Oncol.
By
News Release
|
July 11, 2016
About the Author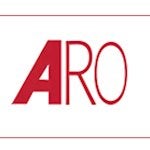 News Release