First Commercially Available F-18 Labelled PSMA PET Gets FDA Approval
By News Release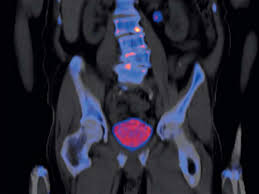 Lantheus Holdings, Inc. announced that the US Food and Drug Administration (FDA) has approved PYLARIFY, an F-18 labeled prostate-specific membrane antigen (PSMA) targeted PET imaging agent to identify suspected metastasis or recurrence of prostate cancer. According to the company, PYLARIFY is the first and only commercially available approved PSMA PET imaging agent for prostate cancer and it will be immediately available in parts of the mid-Atlantic and southern regions with broad availability across the US anticipated by year end.
"The FDA approval of PYLARIFY is a significant milestone for Lantheus and the prostate cancer community in the United States. We believe PYLARIFY represents a paradigm shift in the identification and management of patients with suspected metastasis or recurrent prostate cancer, providing more accurate and earlier detection of disease than conventional imaging so that doctors, along with patients and their families, can make more informed treatment decisions," said Mary Anne Heino, President and Chief Executive Officer of Lantheus. "I would like to thank the patients who participated in our clinical trials, the study investigators and our employees, whose efforts made this achievement possible."
Identification of suspected metastatic disease in men considering initial definitive therapy is important to optimize treatment planning and to avoid futile interventions. Of men with localized prostate cancer who undergo initial curative intent/management, up to 50% may experience recurrence of their disease within ten years of treatment.1 Recurrent disease is often detected by a rise in serum prostate-specific antigen (PSA) levels; however, conventional imaging, especially at low PSA levels, is not able to identify the location and extent of the disease in the majority of cases.2,3
PYLARIFY was developed to target PSMA, a protein that is overexpressed on the surface of more than 90% of primary and metastatic prostate cancer cells.4 PYLARIFY binds to the target, enabling the reader of the PET scan to detect and locate the disease. Cyclotron production of F-18 offers high batch capacity and high image resolution, and F-18's 110-minute half-life allows for wide geographic distribution.5,6
"Conventional imaging has significant limitations in detecting prostate cancer, both in initial staging and when the cancer has recurred or spread after initial primary treatment. Specifically, standard imaging poorly detects the early spread to distant organs, such as the lymph nodes, bones, and other organs," said Michael J. Morris, M.D., Prostate Cancer Section Head, Genitourinary Medical Oncology, Memorial Sloan Kettering Cancer Center and the Lead Study Investigator in the CONDOR trial and Study Investigator in the OSPREY trial. "PYLARIFY can detect the spread of disease well before standard imaging and can be a transformative diagnostic tool that helps clinicians develop treatment plans based on a much more accurate understanding of a patient's distribution of disease."
"We believe today's approval is a game-changer for men facing prostate cancer," said Jamie Bearse, Chief Executive Officer of ZERO - The End of Prostate Cancer, a Patient Advocacy Group. "Having a diagnostic tool that allows doctors to see suspected metastatic or recurrent prostate cancer earlier, anywhere in the body, is a significant step forward and will have a tremendous impact on patients' lives."
The approval of PYLARIFY is based on data from two company-sponsored pivotal studies (OSPREY and CONDOR) designed to establish the safety and diagnostic performance of PYLARIFY across the prostate cancer disease continuum. Results from OSPREY (Cohort A) demonstrated improvement in specificity and positive predictive value (PPV) of PYLARIFY PET imaging over conventional imaging in men at risk for metastatic prostate cancer prior to initial therapy. CONDOR studied men with biochemical recurrent prostate cancer. In patients with biochemical recurrent prostate cancer and non-informative baseline imaging, PYLARIFY demonstrated high correct localization and detection rates, including in patients with low PSA values (median PSA 0.8 ng/mL).
In the clinical trials, PYLARIFY was well tolerated. In OSPREY and CONDOR, 593 patients with various states of prostate cancer were exposed to a single dose of PYLARIFY. Adverse reactions (headache, dysgeusia and fatigue) were reported in ≤ 2% of patients within the studies. In addition, a delayed hypersensitivity reaction was reported in one patient (0.2%) with a history of allergic reaction.
Mena et al. 18 F-DCFPyL PET/CT Imaging in Patients with Biochemically Recurrent Prostate Cancer After Primary Local Therapy J Nucl Med 2020 Jun;61(6):881-889. doi: 10.2967/jnumed.119.234799. Epub 2019 Nov 1.
Alipour et al. Guiding management of therapy in prostate cancer: time to switch from conventional imaging to PSMA PET? Ther Adv Med Oncol. 2019; 11: 1758835919876828.
Taneja Imaging in the Diagnosis and Management of Prostate Cancer Rev Urol. 2004 Summer; 6(3): 101–113.
Ceci & Fanti. PSMA-PET/CT imaging in prostate cancer: why and when. Clinical and Translational Imaging volume 7, pages 377–379 (2019).
Werner et al 18F-Labeled, PSMA-Targeted Radiotracers: Leveraging the Advantages of Radiofluorination for Prostate Cancer Molecular Imaging Theranostics 2020; 10(1):1-16.
Martiniova et al. Gallium-68 in Medical Imaging Curr Radiopharm 2016;9(3):187-207.
Back To Top
---
First Commercially Available F-18 Labelled PSMA PET Gets FDA Approval. Appl Rad Oncol.
By
News Release
|
May 27, 2021
About the Author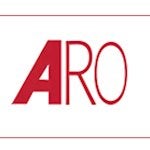 News Release