First Flash irradiation delivered in an IBA gantry treatment room
By News Release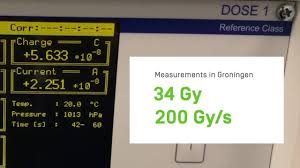 IBA (Ion Beam Applications SA), a provider of proton therapy solutions, is pleased to announce the first Flash irradiation in an IBA gantry treatment room at the University Medical Centre Groningen (UMCG) in The Netherlands. This achievement represents a major milestone in the work that IBA and its medical and research partners are engaged to bring Flash irradiation to clinical treatment.
As described in a company press release, this novel technique has the potential to dramatically change the landscape of radiotherapy and patient cancer care by enhancing the therapeutic window with a fast and powerful treatment that delivers a high dose of radiation at an ultra-high dose rate. Interest and enthusiasm around the potential clinical benefits of Flash therapy were confirmed at the recent IBA User Meeting where leading cancer research centers presented the latest findings of their biological research using IBA's research solution.
On March 1, 2019, IBA delivered several Flash irradiations at isocenter in one of the two gantry treatment rooms at UMCG in Groningen, The Netherlands. Results obtained with the current IBA Proteus® solution are very promising and largely exceed the conditions required to obtain the Flash effect with a dose rate up to 200 Gy/sec. A video showing the outcome of the irradiations is available at https://www.youtube.com/watch?v=T6m0hnHvZbU.
Olivier Legrain, Chief Executive Officer, IBA: "We are excited about the recent results obtained in Groningen, demonstrating IBA's technology leadership in Flash therapy research, a novel technique that has the potential to change the way patients are treated. Building on a unique and open culture of collaborative innovation, IBA continues its commitment to further develop Flash therapy by partnering with the largest and most experienced user community in studying the radiobiology of proton Flash irradiation and help our clinical partners move faster to bring value to the clinic."
Hans Langendijk, M.D., Ph.D., Chair of Radiation Oncology, University Medical Centre Groningen: "Being the first proton therapy center that has treated patients in The Netherlands, we have the vision that the clinical introduction of new and emerging radiation technologies should be more evidence-based. As the pioneer of the model-based approach for selecting patients for proton therapy in The Netherlands, we look forward to better understand the radiobiological effect of Flash irradiation and predict the benefits and outcomes of Flash therapy for patients.
Back To Top
---
First Flash irradiation delivered in an IBA gantry treatment room. Appl Rad Oncol.
By
News Release
|
March 08, 2019
About the Author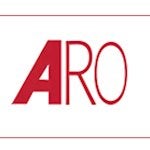 News Release