First Patient Treated in RADIATE-VT Cardiac Radioablation Trial
By News Release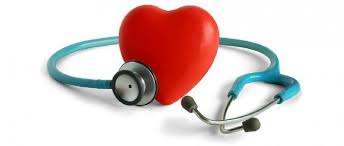 The first participant has been treated in the RADIATE-VT clinical trial (NCT 05765175) at Washington University School of Medicine in St. Louis, MO. RADIATE-VT is the first international, multi-center, randomized controlled trial to evaluate the safety and efficacy of cardiac radioablation (CRA) compared to catheter ablation for patients with high-risk, refractory ventricular tachycardia (VT). The cardiac radioablation treatments will be planned and delivered with Varian's CRA system, an investigational, non-invasive therapy solution for select patients with refractory ventricular tachycardia (VT).
"We're pleased that the first participant has been treated in this landmark clinical trial. Varian is committed to pursuing clinical research that has the potential to enhance the care experience and improve outcomes for patients," said Deepak "Dee" Khuntia, MD, Senior Vice President and Chief Medical Officer of Varian. "We view the RADIATE-VT trial as an important opportunity to better understand how our innovative technology and solutions can be used in clinical settings that extend beyond cancer care."
Ventricular tachycardia is a fast, abnormal heart rate that affects patients' quality of life and may lead to sudden cardiac arrest. Current treatments for ventricular tachycardia include antiarrhythmic medications, implantable cardioverter-defibrillators, or invasive catheter ablation procedures, but these treatments are often insufficient in controlling VT and can be
associated with significant side effects.1234 The RADIATE-VT trial will evaluate cardiac radioablation as a new therapeutic alternative. CRA involves precise targeting and accurate delivery of focused radiation beams to the area of the heart where the arrhythmia originates.
The cardiac radioablation treatment planning and delivery process requires close collaboration among electrophysiologists, who specialize in treating cardiac arrhythmias, and radiation oncologists, who specialize in treating cancer and other conditions with radiation therapy. Varian's CRA system, which received FDA Breakthrough Device designation, is a non-invasive, end-to-end solution designed to facilitate the clinical partnership between these physicians.
"This trial is a significant step toward gathering the necessary clinical evidence to evaluate whether cardiac radioablation with Varian's CRA system as a non-invasive treatment option is safe and effective compared to catheter ablation for these patients," said Daniel Cooper, M.D., electrophysiologist and RADIATE-VT Principal Investigator at Washington University. "Patients who experience ventricular tachycardia recurrence after conventional medical and ablative therapy have limited treatment options with results that are often disappointing, making it vital to investigate treatments that have the potential to improve future outcomes."
Back To Top
---
First Patient Treated in RADIATE-VT Cardiac Radioablation Trial. Appl Rad Oncol.
By
News Release
|
May 22, 2023
About the Author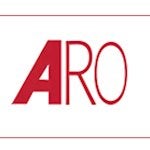 News Release