First UK Patient Enrolled in Phase I Trial for Transgene's Individualized Immunotherapy
By News Release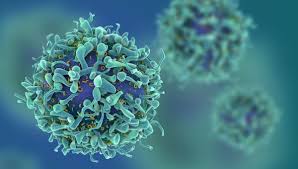 The first head and neck cancer patient in the UK has been enrolled in the Phase I clinical trial of TG4050, Transgene's individualized cancer immunotherapy. TG4050 is a therapeutic vaccine based on Transgene's myvac technology platform, which leverages Transgene's proprietary technologies and cutting-edge artificial intelligence (AI) capabilities to customize the treatment for each patient.
TG4050 is an individualized immunotherapy being developed for solid tumors that is based on Transgene's myvac technology and powered by NEC's longstanding artificial intelligence (AI) expertise. This virus-based therapeutic vaccine encodes neoantigens (patient-specific mutations) identified and selected by NEC's Neoantigen Prediction System. The prediction system is based on more than two decades of expertise in AI and has been trained on proprietary data allowing it to accurately prioritize and select the most immunogenic sequences.
Professor Christian Ottensmeier, MD, PhD, coordinating investigator of the study, said, "We are pioneering the personalized cancer vaccine field. If successful, this technique could be a potentially game-changing development in the treatment of advanced head and neck cancers. We have spent the last 15 years working on the science behind this immunotherapy so it is very gratifying to be beginning clinical trials with the first patient being enrolled in the UK. Head and neck cancers are particularly complex to treat if they spread and cannot then be completely removed surgically. Personalized cancer vaccines are an extremely exciting development and, if successful, the same technique could also be applied to treat other forms of cancer."
In a first Phase I trial, TG4050 is being administered to patients with HPV-negative head and neck cancer (NCT04183166). A personalized treatment is created for each patient after they complete surgery and while they receive an adjuvant therapy. Half of the participants receive their vaccine immediately after they complete their adjuvant treatment. The other half will be given TG4050 as an additional treatment at the time of recurrence of the disease. This randomized study is evaluating the treatment benefits of TG4050 in patients who have a high risk of relapse. Up to 30 patients will receive TG4050 in France, in the UK and in the USA.
Transgene's technology platform, myvac, enables the generation of a virus-based immunotherapy, which encodes patient-specific cancer cell mutations (neoantigens) identified and selected by NEC's Neoantigen Prediction System (NPS), an advanced AI technology approach. TG4050 has been designed to target up to 30 patient-specific neoantigens.
With more than 20 years of AI expertise, NEC's NPS has been trained using both proprietary and public immune databases. Preclinical work with the myvac technology platform has demonstrated that NEC's AI-based tumor mutanome profiling tool accurately selects and prioritizes the most immunogenic neoantigens from each unique tumor1.
Transgene is using its expertise in viral genome engineering to incorporate the selected neoantigens into the DNA of the myvac- MVA viral vector.
The company has also set up a unique in-house Good Manufacturing Practices (GMP) unit dedicated to the manufacturing of the individualized batches of TG4050 that are needed for the ongoing Phase I clinical studies with this novel therapeutic vaccine.
Maud Brandely, MD, PhD, Chief Medical Officer of Transgene, added: "We are delighted to start the clinical trial with our individualized myvac immunotherapy in the UK. We have been collaborating for several years with Professor Ottensmeier on this novel therapy to better target tumor cells and we are excited to see that our world-leading innovations are now reaching patients in different countries in Europe and in the USA. We are convinced that, together with leading scientists and clinicians, we will be able to demonstrate the value of our individualized approach against head and neck cancer and leverage these future results to target other solid tumors."
Back To Top
---
First UK Patient Enrolled in Phase I Trial for Transgene's Individualized Immunotherapy. Appl Rad Oncol.
By
News Release
|
July 06, 2021
About the Author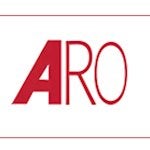 News Release