Gadoxetate Disodium MRI Identifies Hepatocellular Adenomas
By News Release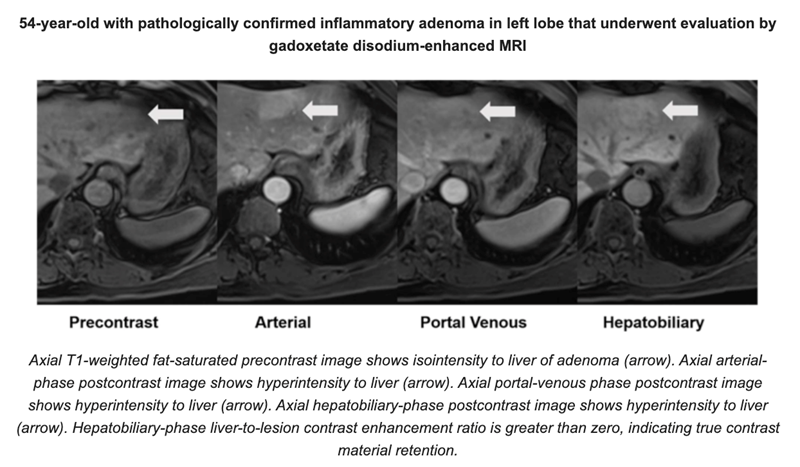 A study published in the American Journal of Roentgenology reports that findings on gadoxetate disodium-enhanced MRI, including hepatobiliary-phase characteristics, were associated with hepatocellular adenomas (HCA) subtypes using the 2017 genotypic classification.
"The proposed diagnostic algorithm identified common HCA subtypes with high accuracy, including those with β-catenin exon 3 mutations," wrote first author Justin R Tse, MD, of Stanford University School of Medicine. "HCAs without features of hepatocyte nuclear factor-1β mutated HCA (H-HCA) or inflammatory HCA (I-HCA)—but with hepatobiliary-phase iso-or hyperintensity—are suspicious for β-catenin exon 3 HCA (β-HCA) or mixed inflammatory and β-catenin exon 3 HCA (βI-HCA), which have increased malignant transformation risk."
Dr. Tse and team's retrospective study included 56 patients (49 women, 7 men; mean age, 37 years) with histologically confirmed HCA evaluated by gadoxetate disodium-enhanced MRI from January 2010 to January 2021. Using 2017 criteria, subtypes were reclassified: H-HCA, I-HCA, β-HCA, βI-HCA, as well as sonic hedgehog HCA (SH-HCA), a newly recognized subtype with the highest risk of symptomatic bleeding. After assessing qualitative MRI features, measuring liver-to-lesion contrast enhancement ratios, and comparing subtypes, the investigators generated a stepwise diagnostic algorithm for determining HCA subtype, based on findings from their present analysis and relevant earlier studies.
Ultimately, H-HCAs showed homogeneous/diffuse intralesional steatosis in 94% of the cohort. I-HCAs showed atoll sign in 58% and moderate T2-hyperintensity in 58%. Meanwhile, β-HCAs and βI-HCAs occurred in men in 63%, had mean size of 10.1 cm, and showed fluid components in 60% and hepatobiliary-phase iso- or hyperintensity in 80%. The SH-HCA subtype lacked distinguishing characteristics.
Back To Top
---
Gadoxetate Disodium MRI Identifies Hepatocellular Adenomas. Appl Rad Oncol.
By
News Release
|
October 12, 2022
About the Author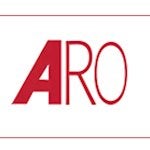 News Release