GE Launches Virtual Server Solution with AI-enabled Applications for Nuclear Medicine
By News Release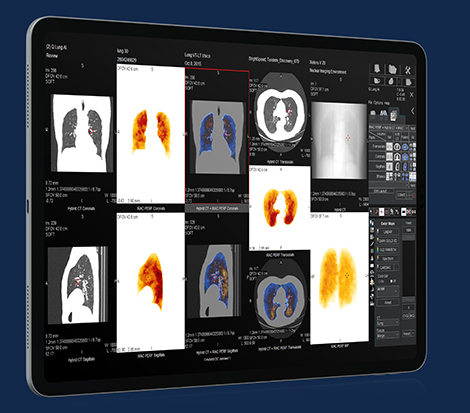 A new virtual processing and review solution eliminates the need for a standalone nuclear medicine workstation so that clinicians can have secure access to data from various locations. Xeleris V from GE Healthcare pairs this increased access with new AI-enabled applications to simplify and enhance workflows, helping clinicians quickly discover, diagnose, and treat patients with accuracy.
"As we work to rebuild, recover and reimagine healthcare going forward, we believe AI will be critical in helping healthcare systems maximize resources to more quickly and easily deliver personalized care," explains Jean-Luc Procaccini, President & CEO, Molecular Imaging & Computed Tomography, GE Healthcare. "Xeleris V helps do just that, offering clinicians a new way of working that enables more time with patients and helps them reach quick, confident diagnoses using the latest innovative technologies across all their devices."
According to information provided by GE Healthcare, research shows that 73% of radiologists expect operational efficiency to be the main challenge in the next 1-3 years, while 64% of surveyed clinicians note that physician burnout has intensified during the pandemic.
"No one wants to spend their day clicking through windows at a workstation, but today's manual workflows –such as organ segmentation – are time-consuming, tedious and highly operator-dependent processes," explains Michael Soussan, MD, PhD, Professor of Medicine and Chief of the Nuclear Medicine Department at Avicenne Hospital. "Automating these workflows and gaining easy access to reproducible and precise results is essential to providing quality patient evaluation and treatment."
Removing the limitations of a traditional nuclear medicine workstation, Xeleris V offers clinicians a virtualized, flexible AI-powered solution that provides clinicians secure access to data from anywhere – helping them make personalized care decisions and treatment recommendations that are at the heart of precision health.
"With AI-based technologies, we gain speed, confidence and reproducibility – it is transforming the radiology imaging process by delivering precise results that can help expand the utilization of nuclear medicine to personalize the patient treatment pathway," adds Professor Soussan, whose nuclear medicine team at Avicenne Hospital evaluated GE Healthcare's new Q.Lung AI solution. "Even in my own practice, I've observed that as we gain the surgical team's confidence by providing precise results, we have the opportunity to be more involved in guiding the individualized care provided to each patient."
Xeleris V's new AI-enabled clinical applications work to streamline workflows, provide accurate data, and help expedite diagnoses across care areas:
Q.Volumetrix AI expedites processes by enabling advanced segmentation and quantitation capabilities for SPECT/CT and PET/CT data without impeding workflow for both baseline and longitudinal studies.
Q.Lung AI automatically segments lung lobes for preoperative functional assessment of lung cancer cases. For pulmonary embolism cases, it automatically segments the lungs and trachea for 3D evaluation of ventilation and perfusion.
EXINI Bone provides clinicians with anterior and posterior whole-body bone scan images, segmentation of skeletal regions, highlights of hotspots with locally increased uptake, and calculation of bone scan index – helping clinicians discover, diagnose, and treat patients quickly and accurately.
Q.Thera AI, pending US FDA clearance, is designed to help clinicians automatically and accurately segment organs for quantitation and dosimetry calculations, all with the goal to help reduce the time required for the user to process and calculate dose by more than 55 percent – enabling them to spend more time with patients.
Xeleris V and its advanced applications are offered as an upgrade to existing Xeleris workstations or by acquiring Smart Subscription, GE Healthcare's innovative subscription service that keeps hospital system devices synchronized to each other and to the latest software.
Back To Top
---
GE Launches Virtual Server Solution with AI-enabled Applications for Nuclear Medicine. Appl Rad Oncol.
By
News Release
|
May 10, 2021
About the Author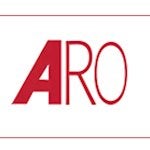 News Release