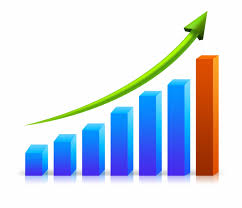 Amid technological advancement, and notable research and development activities, the global radiation therapy market is set to chart a sturdy growth curve, owing to a steady growth rate of 5.2% from 2018 to 2026. According to Transparency Market Research (TMR), the growth is attributable to a surge in product approvals, an increase in health care expenditures, a high incidence of cancer, and a growing preference for noninvasive treatment procedures.
TMR states that, "From bench to clinic, there is a wave of therapeutic and diagnostic technologies, paving the way for higher growth in oncology. And, this will [help] radiation therapy witness better times to come. Over the forecast period, external beam radiation therapy will dominate the market landscape."
Key Findings of the Radiation Therapy Market Study
Hospitals to dominate the end-user segment over the forecast period owing to robust infrastructure with state-of-the-art-equipment and services usually available
External beam radiation therapy demand to account for a huge share owing to a stream of notable approvals and significant advancement in technology
Emerging economies to witness an increase in need for radiation therapy owing a in part to a growing incidence of cancer
Radiation Therapy Market: Key Driving Factors
Factors that will sustain growth over the forecast period in the global radiation therapy market include the following:
Every year 439.2 people out of 100,000 add to the already huge pool of cancer patients worldwide; out of these, 163.5 die each year
In United States alone, in 2018, 609,640 died out of 1,735,350 people diagnosed with cancer
Approvals for products such as MRIdian Linac system by ViewRay, Inc. in 2017 are helping the market chart high growth over the forecast period
Owing to a high contribution from the United States, which is a large market of radiation therapy, the North American region will dominate market landscape
Key Impediments for Radiation Therapy Market Players
While the overall outlook of the global radiation therapy market is positive, certain restraints will hamper growth to some extent. According to the study, the key restraints impeding market growth include:
High cost of treatment – unaffordable for a large chunk of people in the developing region, particularly in countries where healthcare cover is particularly low
Low awareness levels – Patients are sometimes not aware of cancer cells wreaking havoc in the body until it is too late, leading to a late diagnosis.
Radiation takes a toll on the body and the side effects make it difficult to tolerate for some patients.
Radiation Therapy Market: Region-wise Analysis
One of the biggest revenue generators in the global radiation therapy market is the Asia Pacific region with Japan, China, and India, leading the way, due to rising levels of disposable income, and an improved healthcare infrastructure
In countries such as India, healthcare expenses have and an effort to provide insurance coverage to more people is set to contribute positively to regional growth
A large patient pool in the region and increasing awareness related to cancer symptoms and diagnosis are also positive factors, promising to help the region chart significant growth
Competition Landscape
Strategic alliances and a keen focus on technological advancement are keys to growth for players operating in the global radiation therapy market over the forecast period. One of the most notable recent agreements – November 2018 – is that between Chengdu Xingcheng and Mevion to bring proton therapy to China's subprovincial city, Chengdu.
Players also are focused on product development and launch. For instance, in 2018, ProBeam 360 – single-room proton therapy – was launched by Varian Medical Systems. In the same year Hitachi Ltd. received approval for commercialization of RGPT.
Key players include Varian Medical Systems, Inc. (US), Elekta (Sweden), Accuray Incorporated (US), Ion Beam Applications SA (Belgium), ViewRay, Inc. (US), IsoRay Medical, Inc. (US), Hitachi Ltd. (Japan), Panacea Medical Technologies Pvt. Ltd. (India), Provision Healthcare (US), and Mevion Medical Systems, Inc. (US)
Radiation Therapy Market Report Based on Type
External Beam Radiation Therapy Market - External beam radiation therapy is the most common type of radiation therapy used in cancer treatments around the world. During the therapy, high-intensity radiation beams form a linear accelerator are focused on the tumor. Major drivers of the global external beam radiation therapy market are an increase in patient population, new product approvals, technological advancements, favorable reimbursement policies, and a rise in health care expenditures in developing economies such as India and others.
Proton Therapy Market – A rise in prevalence of cancer patients, growing awareness among people, improvement in insurance coverage for proton therapy, increased tobacco use, and a surge in the demand for proton therapy are factors driving the global proton therapy market.
Back To Top