High-dose-rate brachytherapy is a safe and effective treatment for elderly patients with early stage, nonmelanoma skin cancer, according to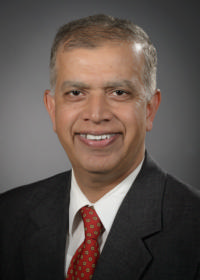 research presented at the 2019 annual meeting of the Radiological Society of North America (RSNA) held in Chicago Dec. 1-6. In addition to increasing the number of prior published studies in this field, research from a community hospital seemed especially timely, coinciding with publication of clinical guidelines from the American Society for Radiation Oncology (ASTRO) on the use of radiation therapy as a treatment for basal and squamous cell skin cancers.1
The World Health Organization (WHO) estimates that between 2 million and 3 million nonmelanoma skin cancers (NMSC) are diagnosed worldwide each year.2 Basal cell carcinoma (BCC) and cutaneous squamous cell carcinoma (cSCC) account for approximately 95% of all skin cancers. Incidences of nonmelanoma skin cancer have increased dramatically, by an estimated 263% between 2000 and 2010, according to a 2017 population study of skin cancer patients living in Minnesota.3
Globally, incidences of all types of skin cancer are increasing, in part, as a result of a global aging population and a population that did not or does not use ultraviolet ray blocking sunscreen. Approximately 80% of NMSCs are diagnosed in patients over 60 years.
"Radiation therapy may be more beneficial for elderly and/or debilitated patients than surgical resection," said RSNA presenter and principal investigator Ashwatha Narayana, MD, (pictured above) chair of radiation medicine at Northern Westchester Hospital and professor of radiation medicine at Hoftstra University/Northwell, both in Mount Kisco, NY. "Elderly patients may be prone to ketoid formations, have chronic diseases with a high risk of postoperative wound complications, and take anti-coagulant medication. Some patients are ineligible for surgery due to comorbidities, and other patients refuse having any surgery at all."
Dr. Narayana explained that radiation therapy treatment options for nonmelanoma skin cancer include orthovoltage and megavoltage X-rays, electron-beam radiation therapy, Sr-90 applications, and brachytherapy.
"High-dose-rate (HDR) brachytherapy is a great option for patients," he said. "It offers a shorter course of therapy compared to conventional electron therapy. It has better dosimetry, with its sharp gradient delivering a higher radiation dose to the first 3 mm of skin, and lower doses to the deeper tissues. HDR brachytherapy is an outpatient procedure, requires fewer treatments, and is fast and easy to perform. The majority of patients do not experience discomfort. And very importantly, it provides better cosmesis in areas such as the nose, ears, lips, and face."
The study included 70 Caucasian patients (38 men and 22 women), ages 70 to 100 (and a median of 85 years), who received treatment between August 2013 and April 2019.4 This patient cohort had a total of 53 BCC and 28 SCC lesions, of which 37 were on the nose, 13 on the legs, 11 on the face, 8 on the ear, 5 on the forehead, 4 on the scalp, 2 on the neck, and 1 on an arm. The mean size of the lesions was 10 mm, with a range of 3 to 26 mm.
The dose was prescribed at a 3 mm depth, and the patients underwent a fractionation regimen of 700 cGy per fraction for 6 sessions over 2 weeks. Patients were followed for a median of 24 months, and up to 52 months following treatment.
"Brachytherapy treatment produced a 98% and 96% local control for BCC and SCC, respectively," said Dr. Narayana. "Cosmesis was excellent for 90% of the patients, fair for 8%, and poor for 2%. Two patients, 1 each with SCC and BCC, developed lesions greater than 2 cm in their legs 3 and 6 months, respectively, following treatment."
With respect to toxicity, all patients developed brisk erythema, and 75% had skin desquamation. Late toxicities were minor and minimal. These included two cases of hypopigmentation, two cases of hyperpigmentation, two cases of telangiectasia, and one case each of skin atrophy and alopecia.
"Our study continues to confirm that HDR skin brachytherapy is an effective option for elderly patients with excellent local control and good cosmetic outcome. A community hospital can offer effective care with minimal disruption to a patient. However, HDR brachytherapy may not be the best treatment option for patients who have large, lower-extremity and recurrent lesions, and caution should be exercised when assessing these types of lesions," he concluded.
Researchers from the Stritch School of Medicine of Loyola University in Chicago, IL, also concur that radiation therapy is a beneficial alternative to Mohs micrographic surgery or wide local excision for elderly patients and for patients who may face disfigurement based on the location of the skin lesions. They expand its utility to include frail patients, patients unable to perform proper wound care, and patients with dementia or neurologic/psychiatric disorders.5
REFERENCES
Likhacheva A, Awan M, Barker CA, et al. Definitive and postoperative radiation therapy for basal and squamous cell cancers of the skin: Executive summary of an American Society for Radiation Oncology Clinical Practice Guideline. Pract Rad Onc. Published online December 9, 2019. doi: 10.1016/jprro.2019.10.014.
World Health Organization. Ultraviolet radiation (UV): Skin cancers. www.who.int/uv/faq/skincancer/en/index1.html. Accessed December 28, 2019.
Muzic JC, Schmitt AR, Wright AC, et al. Incidence and trends of basal cell carcinoma and cutaneous squamous cell carcinoma: a population-based study in Olmsted County, Minnesota, 2000-2010. Mayo Clin Proc. 2017 Jun;92(6):890-898. doi: 10.1016/j.mayocp.2017.02.015.
Narayana AB, Troy C, Hasak J, et al. High dose rate brachytherapy in elderly patients with non-melanoma skin cancer - clinical and cosmetic outcome (SSM24-02). Radiological Society of North America 2019 Scientific Assembly and Annual Meeting, December 1-6, 2019, Chicago, IL. archive.rsna.org/2019/19014050.html

. Accessed December 28, 2019.

Bailey A, Brook V, Tao S, et al. Management of keratinocyte carcinoma - special considerations in the elderly. Int J Womens Dermatol. 2019;5(4):235-245. doi: 10.1016/j.ijwd.2019.05.005
Back To Top