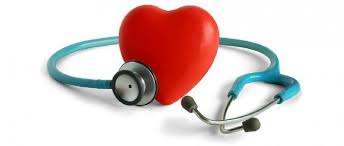 Cardio-oncology is a specialty increasing in importance in the 21st century, a tribute to advances in cancer treatment that cure patients or significantly extend survival outcomes. However, many treatments are not without risk, especially regarding the heart. They can cause arrhythmias, coronary artery disease (CAD), venous thromboembolism, valvular heart disease, and/or heart failure. While many of these conditions are caused by chemotherapy drugs, radiation therapy treatments can also be damaging.
St. Jude Children's Research Center reports that by 2020, there will be an estimated 500,000 pediatric cancer survivors in the United States, an increase of almost 30% since 2011. The American Cancer Society estimates that in the United States, there were approximately 15.5 million cancer survivors in 2016 and will be 20.3 million by 2026. This increase, and a growing concern about cardiotoxicity, has created the relatively new field of cardio-oncology, which focuses, in part, on identifying side effects and providing optimum multidisciplinary care.
In a recent article in the International Journal of Cardiology, physicians from the West German Heart and Vascular Center of University Hospital Essen review the many potential cancer treatments that cause cardiotoxicity and recommend strategies for management, including selection criteria for survivors to be referred to a cardiologist or cardio-oncology unit.
The most common radiation dose-dependent adverse effects are ischemic heart disease (especially for breast cancer patients), valvular heart disease, cardiomyopathy, and congestive heart failure, notes co-author Tienush Rassaf, MD, professor of cardiology and the center's clinical director, and colleagues. Breast cancer patients undergoing radiation therapy treatment have an estimated risk of developing ischemic heart disease by 7.4% per Gy mean heart dose for up to 20 years.1 These patients also were more likely to experience heart failure and valvular disease.
Patients with Hodgkin lymphoma who received mediastinal radiation therapy also are at risk for valvular heart disease. The authors note that excess relative risk increases by 2.5% per Gy for doses < 30 Gy, and up to 24% per Gy for doses > 30 Gy.2 The median time interval for the up to 70% of Hodgkin lymphoma survivors before developing valvular heart disease is approximately 23 years.
The authors also state that high-dose radiation therapy in the region of the heart can increase intima-media thickness in large arteries such as the carotid artery. Because this occurs rapidly, often within 3 months of treatment, patients should be followed with ultrasound and frequent surveillance.
The West German Heart and Vascular Center's cardio-oncology unit includes clinicians representing oncology, hematology, radiation oncology, dermatology, gynecology, and bone marrow transplantation in addition to cardiovascular specialists. The unit maintains a close collaboration with the hospital's imaging institutes of radiology and nuclear medicine. It has established referral protocols for cancer survivors, which can include baseline diagnostics that include magnetic resonance imaging (MRI) and positron emission tomography (PET)/MRI for individualized diagnostic assessment.
Applied Radiation Oncology talked with Melissa M. Hudson, MD, a pediatric oncologist and the director of the Cancer Survivorship Division at St. Jude Children's Research Hospital. She said that when radiation exposure to the heart and other organs at risk is unavoidable, "periodic monitoring of cardiovascular function (if exposure has reached a threshold deemed at risk for injury) should be considered. Patients and their parents should be counseled regarding the importance of controlling all comorbid conditions that affect cardiovascular disease risk, such as hypertension, dyslipidemia, diabetes, and/or obesity, and adhering to a healthy lifestyle."
MEDIRAD EARLY HEART Study
One European clinical study recruiting patients is the MEDIRAD EARLY HEART study (NCT03297346).3 Launched in July 2017, it is a 5-center prospective cohort study of 250 women undergoing radiation therapy following breast conservation surgery. It will "combine cardiac imaging information regarding potential early myocardial dysfunction, anatomical coronary changes, and changes in a large panel of circulating cardiac damage biomarkers occurring within the first 2 years of RT, based on a precise cardiac dosimetry, allowing [researchers] to analyze the effect of not only mean heart dose but also doses absorbed by specific heart structures, which better reflect the heterogeneity of dose absorbed by the heart," according to Sophie Jacob, PhD, of the Pôle Santé-Environnement (PSE-SANTE) of the Institut de Radioprotection et du Sûreté Nucléaire in Fontenay-aux-Roses, France, and co-investigators. These researchers will also develop risk models to estimate individualized risk for patients and to enhance knowledge for primary and secondary prevention.
"MEDIRAD EARLY HEART results will allow for the optimization of RT protocols, leading to personalized treatments with increased therapeutic efficacy, and will, therefore, contribute to improve the radiation
protection of breast cancer patients," write the authors. "Additionally, it should improve the prediction and prevention of potential lesions to normal cardiac tissues surrounding tumors and ultimately enhance patients' care and quality of life."
The clinical study is supported by the European Community's Horizon 2020 Programme, and includes participating hospitals in Germany, the Netherlands, Portugal, Spain and France. Expected completion is 2021.
REFERENCES
Totzeck M, Schuler M, Stuschke M, et al. Cardio-Oncology - strategies for management of cancer-therapy related cardiovascular disease. Int J Cardiol. Published online January 11, 2019. doi: 10.1016/j.ijcard.2019.01.038.
Cutter DJ, Schaapveld M, Darby SC, et al. Risk of valvular heart disease after treatment for Hodgkin lymphoma. J Natl Cancer Inst. 2015;107(4).
Walker V, Crijns A, Langendijk J, et al. Early detection of cardiovascular changes after radiotherapy for breast cancer: protocol for a European multicenter prospective cohort study (MEDIRAD EARLY HEART Study). JMIR Res Protoc. 2018;7(10):e178.
Back To Top