Hemispherx updates status of immuno-oncology program in pancreatic cancer
By News Release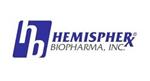 Hemispherx Biopharma has announced that 12 pancreatic patients are undergoing treatment with single-agent Ampligen immuno-oncology therapy in an Early Access Program (EAP) managed by Amsterdam-based myTomorrows, an international leader in providing physician access to experimental medicines.
Eight of the 12 patients entered the EAP with metastatic disease (late stage) and have been on drug for 12 weeks or longer. The four other patients entered the program in the last several weeks with earlier stage disease.
The program is being conducted at Erasmus Medical Center in Rotterdam under the supervision of lead clinician C.H.J. (Casper) van Eijck, MD, a noted Dutch oncologist specializing in pancreatic cancer.
"Ampligen has been shown in numerous earlier studies to possess both tumor-killing and immuno-modulating activity, the two characteristics that form the basis of immuno-oncology therapy. This is developing into one of the fastest growing and promising forms of cancer treatment," noted Thomas K. Equels, CEO of Hemispherx.
He continued, "The program at Erasmus is intended to see if Ampligen's immuno-modulating properties correlate to disease regression and increased survival of pancreatic cancer patients who have run out of conventional therapeutic options. We are very pleased with the progress so far. As evidenced in our many prior clinical studies, Ampligen appears to be generally well-tolerated by the pancreatic patients in this program."
The EAP program in the Netherlands is designed to treat up to 50 pancreatic patients with government funding to compensate Hemispherx for the experimental use of Ampligen in the program. Top line data from the program is expected to be reported before year-end.
Hemispherx and myTomorrows are working together on plans to expand early access to Ampligen to other European countries with full government reimbursement.
Separately, Hemispherx is laying plans for cancer trials of Ampligen in the U.S.
Mechanistically, Ampligen's Toll-like Receptor 3 mechanism activates the innate and adaptive immune systems and, as such, modulates the tumor microenvironment, potentially enhancing tumor-killing activity and patient survival rates.
Back To Top
---
Hemispherx updates status of immuno-oncology program in pancreatic cancer . Appl Rad Oncol.
By
News Release
|
July 17, 2017
About the Author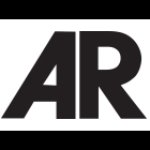 News Release