IBA partners to develop digital technologies to improve proton therapy affordability, clinical value
By News Release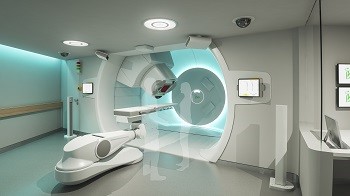 IBA (Ion Beam Applications SA), is pleased to announce a research agreement with Skandionkliniken, Université Catholique de Louvain and Telemis aimed at accelerating installation, optimizing service and improving clinical operations for proton therapy.
New developments in machine learning, statistics and pattern analysis help provide clinical and operations staff with meaningful outcomes from the data generated by proton therapy systems.
The main objective of this program is to further improve treatment quality through personalized online adaptive therapy. Additionally, this project will help maximize the uptime and patient throughput of the system while minimizing yearly maintenance cost.
The Walloon Region supports this 3-year agreement, called the BiDMed project (for Big Data in Medicine) through its Biowin health cluster.
Alexandru Dasu, Medical Physicist, Chief of Physics, Skandionkliniken, commented: "In order to maximize the benefits of proton therapy, we need to minimize the exposure of healthy tissue to the radiation dose. This pushes us to adapt our dose distribution plan as the tumor evolves throughout the course of treatment. This agreement will allow Skandionkliniken to continue to pioneer new ways of using the latest treatment course data to personalize treatment."
Benoit Macq, Ph.D., UCL, commented: "UCLouvain is proud to be part of this venture. Our University wants to be a key partner in the digital transition of companies with a focus on the use of emerging tools of machine learning. The challenges proposed in BidMed will allow broadening our expertise in deep learning and cyberphysics. BidMed will treat large data sets and will be an exemplary use case of our research in algorithmic."
Gery Gevers, Executive Vice President, Digital Solutions, IBA, commented: "IBA is constantly looking for ways to improve patient outcomes and reduce the access cost to proton therapy. We are proud to join forces with leading academic centers such as Skandionkliniken and UCL as well as with innovative digital companies such as Telemis to achieve this ambitious goal. We are also thankful to the Walloon Region and Biowin to support our efforts in offering innovative treatment delivery."
Stephane Ketelaer, CEO of Telemis commented: "This agreement underlines our commitment to improving patient treatments by developing innovative medical imaging solutions and building strong relationships between medical technology leaders and internationally recognized university research centers."
Sylvie Ponchaut, Managing Director Biowin, commented: "BioWin is proud to enrich its portfolio with BidMed, this collaborative and innovative program gathering leaders in the field of proton therapy and digital technologies. By joining our forces in improving personalized cancer treatment, these actors are responding to an important need of the patient and contribute to the reinforcement of the excellence of Wallonia."
Back To Top
---
IBA partners to develop digital technologies to improve proton therapy affordability, clinical value. Appl Rad Oncol.
By
News Release
|
May 06, 2019
About the Author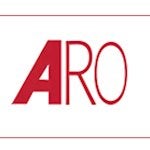 News Release