IBA: University Medical Center Groningen performed first automatic log-based patient QA
By News Release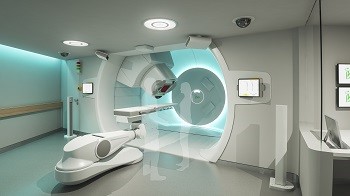 IBA (Ion Beam Applications S.A., EURONEXT), a provider of proton therapy solutions for the treatment of cancer, is pleased to announce the physics team of University Medical Center Groningen (UMCG) has developed and clinically implemented a novel automated treatment log-based patient QA approach on May 15th. This enables to reduce the time needed for the in-beam measurement-based conventional patient QA.
With this new approach, the center is now able to streamline and reduce the QA time per patient, extract more clinically relevant information from the QA data and establish continuous quality control of the treatment throughout the course. Furthermore, this will allow to reduce time to continue treatment course with adapted plans, when needed, and make a step towards supporting online adaptive workflows.
This new automated patient QA approach combines several open source projects: CAPTAIN, an automatic workflow manager using web-technology, a DICOM PACS database (Orthanc) providing an interface with the TPS, computation routines from open-REGGUI and others, developed at UMCG, and a Monte-Carlo proton dose engine (MCsquare).
CAPTAIN, open-REGGUI and MCsquare are open-source research tools supported by the openPath initiative (more information on these open source tools: https://openpath.software). The openPath initiative is aimed at researchers, medical physicists and clinicians so that, together, we can find the path to accelerate research! It is the first time that a center applies the extensive internal QA validation of UMCG to use the open source software platform in the clinic.
Stefan Both, Prof, Head of Physics, at UMCG commented: "Thanks to the support of IBA and the OpenPath platform, we managed to develop and implement an automated patient QA process that will allow us to considerably reduce the time to perform patient QA operations from about 45 minutes to 5 minutes, this means we have today the capacity to treat additional 1 to 2 fractions per day, shorten with 2 days the time from simulation to treatment delivery and explore adaptive proton therapy protocols to maximize the clinical potential of the proton treatment beam."
Damien Prieels, Research Director at IBA added: "Thanks to the open source platform OpenPath, proton therapy professionals can benefit from the experience of peers by having access to work shared by the community. With the milestone reached today, the entire PT community can benefit from the tremendous work on patient-QA performed by the experienced researchers from UMCG. This illustrates how the collaborative work of the open source community, including IBA and its customers, enables to accelerate research. Supporting this open source community allows IBA to stay at the forefront of the technology, contributes to expand the use of proton therapy and secures the performances of IBA customers."
Back To Top
---
IBA: University Medical Center Groningen performed first automatic log-based patient QA . Appl Rad Oncol.
By
News Release
|
June 20, 2019
About the Author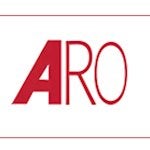 News Release